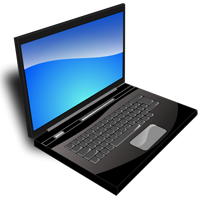 Computer Care
To protect your computer, please place it on a table or other stable surface in your learning environment.
Due to weak internet connections, you may experience gliches when using audio and video. Turning off your video to speak will help eliminate the gliches.
If you experience microphone problems, try recording a FlipGrid video to determine if it is a computer issue or a Zoom issue.
Remove your headphones if you are hearing added background noise.
If you have an ABSS HotSpot, it should only be used for school purposes. There is limited data that is quickly used up when gaming.
Each night, shut down the computer by choosing shut down from the power menu in the bottom left corner.
Regularly clear the browsing history in Google Chrome: In the top right corner, choose the 3 vertical dots, choose More Tools, choose Clear Browsing Data. choose Clear. You can also press Ctrl + Shift + Delete and then choose Clear.
---