Family Support for ABSS App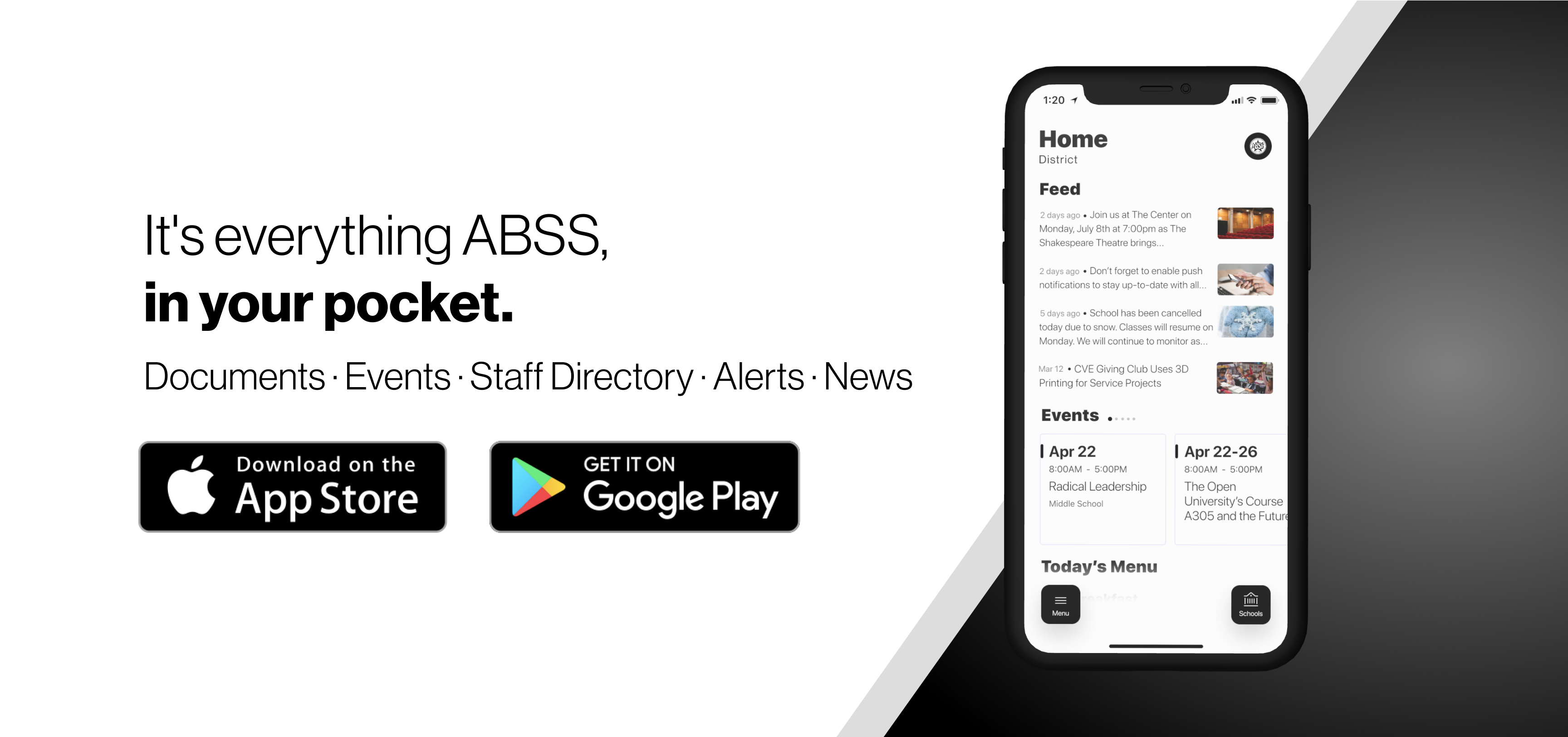 The ABSS app is the go-to place for district and school events, alerts, documents, and staff directories. Families can also access Rooms here to communicate with your child's teacher. This website is designed to provide you with resources to understand how to use it and troubleshoot problems that may arise.
Where can I download the app?
Download for Android Here
Download for iPhone Here
I have an old phone. Will the app work?
The app will run on phones with Android version 8+ or iOS version 13+
I'm not receiving alerts from the school or district (calls or texts).
Only those who are checked "Receives Mail" in the contacts page of PowerSchool are receiving automated calls, texts from ABSS.

I get an email but no text message from school and district alerts. Why is that?
Answer: Please make sure you have a mobile number listed as primary in PowerSchool. We can't send to landlines.