Three student leaders from the Western Alamance High School NJROTC recently attended the annual NJROTC Leadership Academy at The Citadel in Charleston, SC.
These cadets Noah Davis, Brayden Perfetto, and Cayden Lyons were selected by the Naval Science Instructors to attend the five-day event, which included Advanced Leadership School and Commanding Officer/Executive Officer School.
Cadet Noah Davis was a returning cadet meaning he was a cadre assisting the instructor in this training. Cadet Brayden Perfetto represented Western Alamance finishing 3rd out of 180 top sophomores and juniors from more than 65 NJROTC units from North Carolina and South Carolina during this weeklong training in addition to being awarded the Cadet Achievement Ribbon of which only the top 10 cadets overall received this award.
The purpose of the leadership academy is to help prepare selected NJROTC cadets for
leadership roles in their respective units. The objectives of Leadership Academy are to
promote habits of orderliness and precision, and to develop respect for constituted
authority, to challenge and motivate cadets to push toward their physical and intellectual
limits.
Cadets will continually be called upon to meet high standards of personal
appearance, self-discipline, and meticulous attention to detail, to instill a high degree of
personal honor, self-reliance, and confidence in each cadet by presenting a military
environment in which cadets will be forced to rely upon themselves and fellow cadets to
study, work, learn, and to enhance the basic attitude, knowledge and skills required to
practice the art of leadership.
The cadets ended the week with a graduation ceremony during which they received a silver shoulder cord to wear on their uniform, signifying the completion of Leadership Academy. Congratulations to these cadets!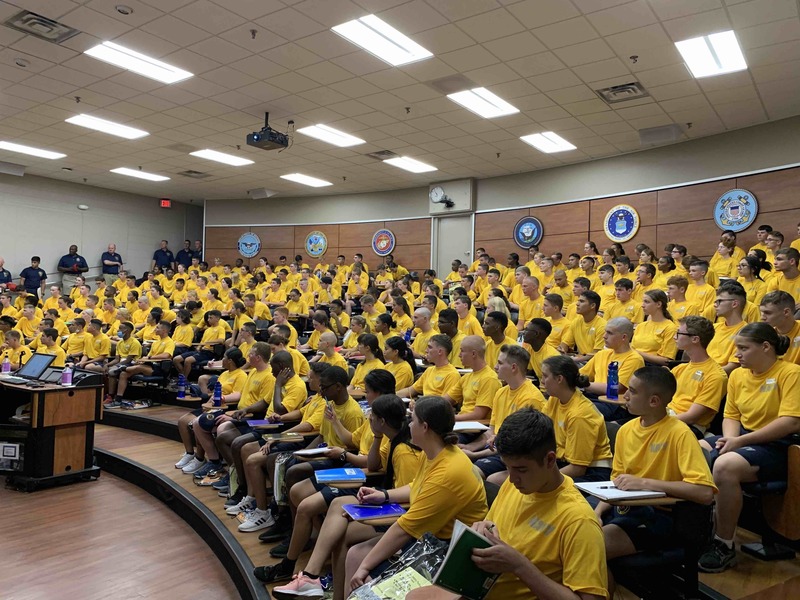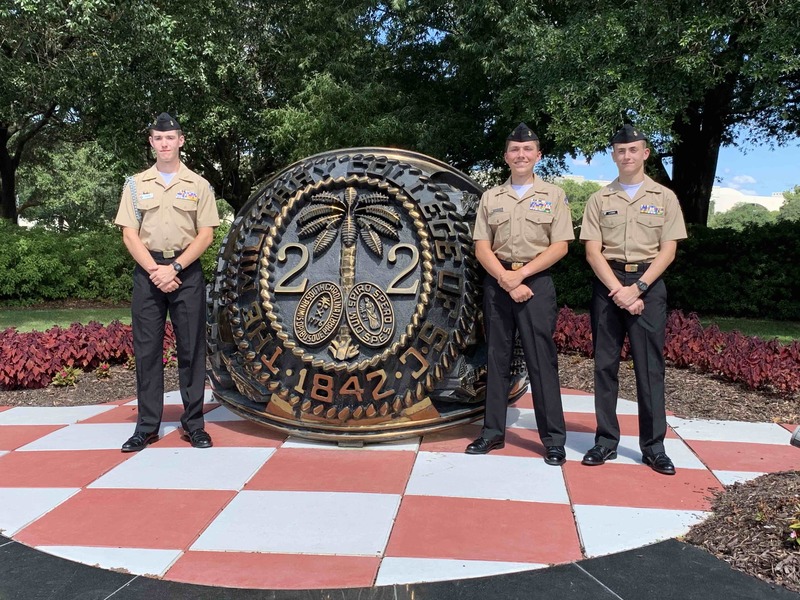 Attached picture. Left to right.
Noah Davis, Brayden Perfetto, Cayden Lyons