The ABSS Board of Education and Dr. Butler announced Monday night the appointment of Lauren Acome as the new principal of Hawfields Middle. Acome is replacing longtime principal Greg Hook who will take over March 1 as the ABSS Chief Operations Officer.
Lauren Acome has extensive educational experience. She most recently served as the Director of Curriculum and Instruction for K-12 Online Learning in Wake County. She has also served as a principal, assistant principal, and teacher. Acome holds a Master of School Administration and a Master of Arts in Teaching from the University of North Carolina-Chapel Hill.
In other administrative appointments, James Simmons was named the District's new Director of Facilities and Maintenance. A longtime-construction supervisor, Simmons has been with ABSS since 2005 and has experience in all aspects of commercial buildings. He will oversee building repairs and maintenance throughout the District.
William "BJ" Condron was named the Athletic Director of the new Southeast Alamance High School. He's a resident of Alamance County and is currently a coach at Orange High School.
Budget Talks
Following a public hearing, the Board continued its budget discussion. ABSS will likely ask the commissioners for an additional $3.8 million in funding next year for a total of $50.6 million.
ABSS Chief Finance Officer Kim McVey presented funding priorities for next year including a 1% increase in teacher supplements, money for athletic trainers at all of the District's high schools, an increase in coaching supplements, and the opening of a new Multi-Language Center.
An additional $1.3 million in local funding would be needed to cover the 1% teacher supplement increase. ABSS currently pays an average supplement of $5,367. The District is looking to increase at an average of $500 per year per teacher and an increase for its School Resource Officers.
The Multi-Language Center would offer individualized support for students who are moving to Alamance County from other countries. The District is looking to open a center where non-English speaking students could learn the basics and then transition back into our schools.
The District's multi language learners have increased from 1,981 students in 2017 to over 2,800 students this year. Many of those are refugees who have moved to Burlington.
ABSS will present its formal budget request to the Alamance County Commissioners March 28, 2023.
Math Curriculum
ABSS will begin using a new math curriculum that was approved for next year at all elementary schools. Chief Academic Officer Revonda Johnson recommended the curriculum from McGraw Hill called Reveal Math. The new curriculum has resources that allow teachers to individualize instruction in order to assist all students in helping them to become grade level proficient, college and career ready, and supports continued math growth.
Sock Puppets Community Partnership
ABSS Public Information Officer Les Atkins announced a new community partnership with the Burlington Sock Puppets to honor students, staff, and encourage summer reading.
The Sock Puppets will give every student in the district a free ticket to the June 13, 2023 home game as part of a "Schools Out for Summer" event. On June 14, local business Sunset Slush of Alamance County is hosting a free night for all ABSS staff with the opportunity for them to purchase discount tickets for their family members.
As a way of encouraging students to read over the summer, the team and ABSS have created the "Sock Puppets All Star Reading Challenge". For every 90 minutes a student reads, they will be eligible for rewards at participating businesses. Students who complete the six hour reading challenge will be honored at the ABSS Reading Appreciation Nights July 26-29.
ABSS chorus groups and bands will also be performing the National Anthem at games throughout the summer as part of the new community partnership.
"School/Community partnerships like this are powerful and have ripple effects that benefit everyone. We are thrilled to announce this new partnership between our club and the Alamance-Burlington School System and to be an asset in a multitude of ways to both the students and the ABSS faculty and staff," said Anderson Rathbun, Sock Puppets General Manager.
Recognitions
The Board of Education recognized the ABSS Bus Drivers, the Southern Alamance Dance team, and three student athletes at Monday's meeting.
The Southern Alamance Cheer Team was named state champions in the category of: Varsity Game Day Non-Tumble at the NCHSAA Cheer Invitationals.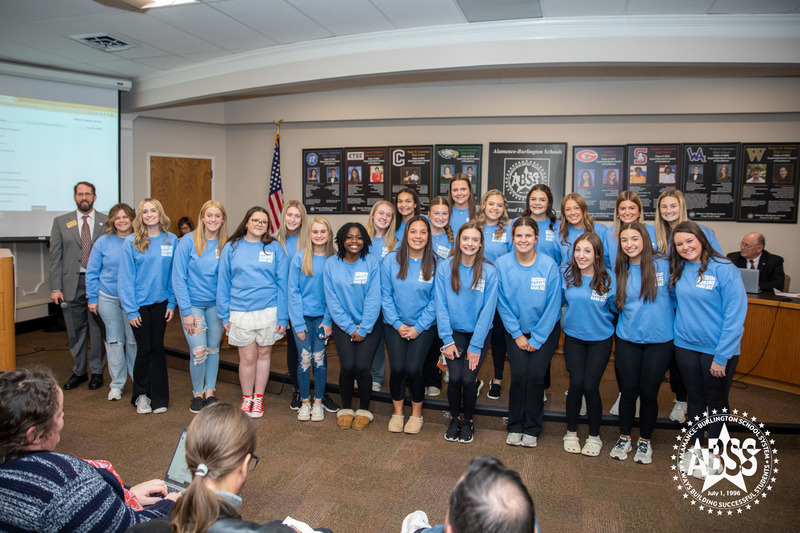 Jonathan Paylor from Cummings won 300 meter dash state championship and holds numerous state records.
Deanna Cotton from Cummings won the Women's 2A High Jump title and holds numerous state and national records.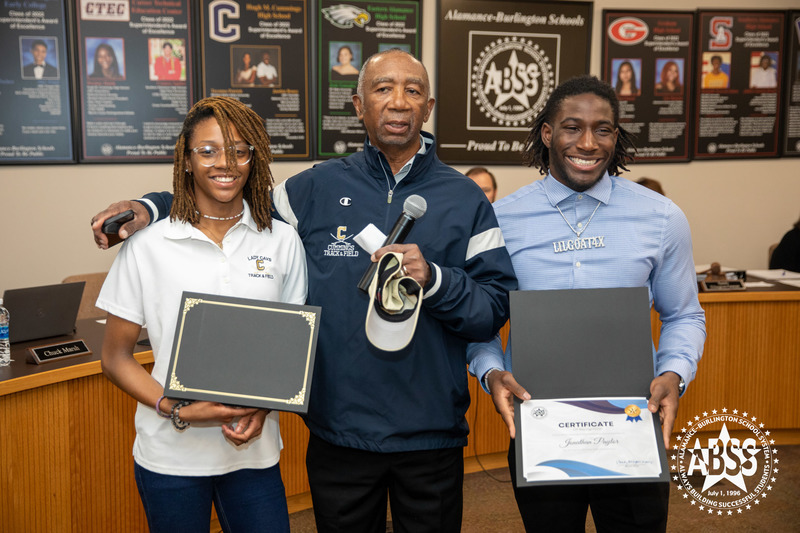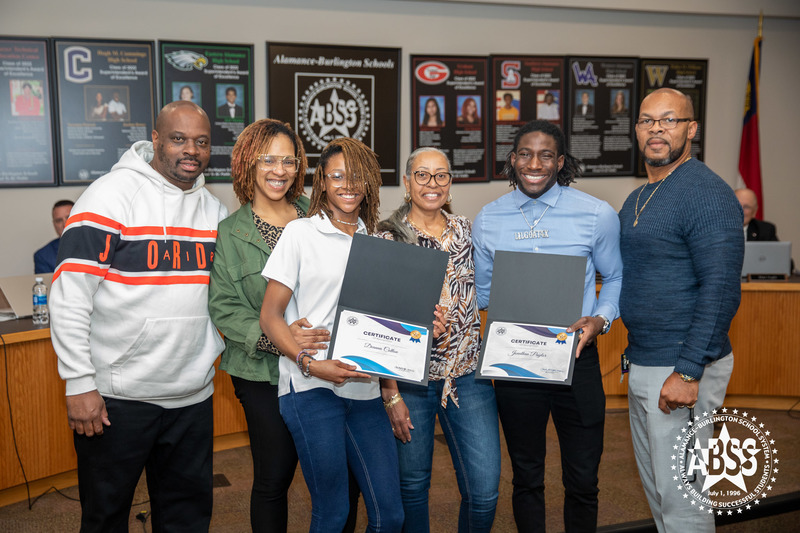 Will Ratliffe from Eastern won the Men's 55 dash meter 3A Championship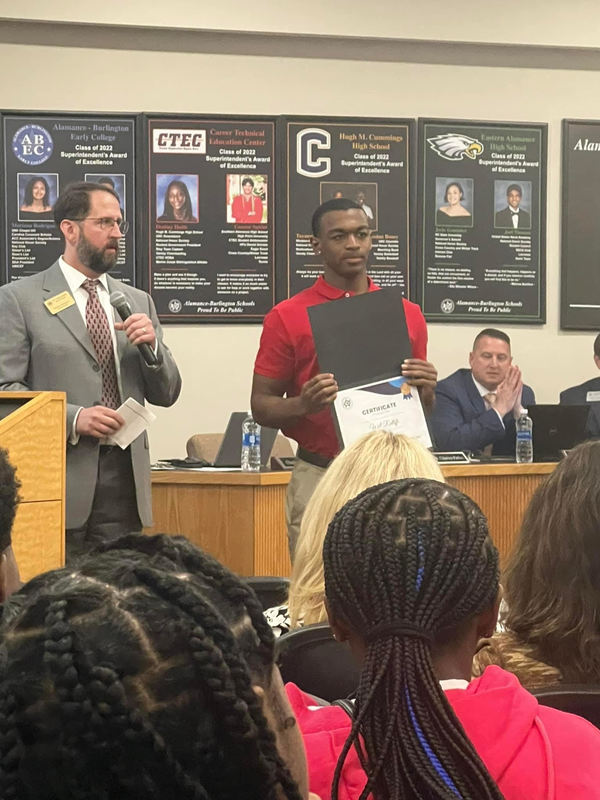 The Board also thanked all of the ABSS Bus Drivers as part of Bus Driver Appreciation Month for the work they do each day getting students to and from school safely.