Alamance-Burlington School System's new Superintendent Dr. Dain Butler told staff today they can expect a superintendent who is visible, one who will promote a positive work environment, and one who will provide teachers a voice in decision making. Butler spoke at today's Back to School Celebration at the newly renovated Walter Williams High School Auditorium and reiterated the district's theme for this year, "Student Centered, Future Focused"
ABSS Board Chair Sandy Ellington-Graves also praised teachers for their hard work, patience during the months of renovation and construction, and mostly for their dedication to the students of Alamance County.
In the courtyard, the Cummings High School Band kicked off the celebration in style with an upbeat performance. Each school then had a moment to show their spirit and they did not disappoint!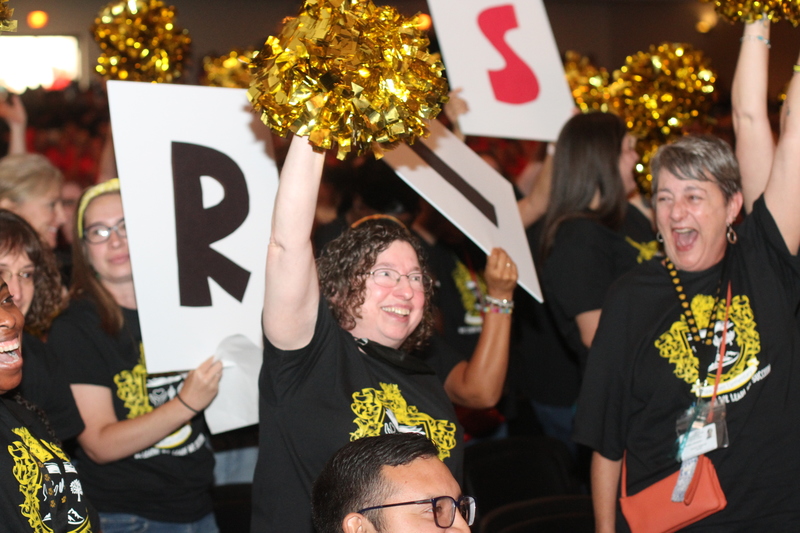 Most staff wore customized school shirts and others brought in props for the first annual Spirit Contest. Haw River Elementary and Smith Elementary will get to display the Spirit Trophy in the schools for the next year. In addition to the Spirit Contest, mascots from each school participated in a dance-off. The winning mascots were the Eastern Alamance Eagle and the Smith Elementary Seabee.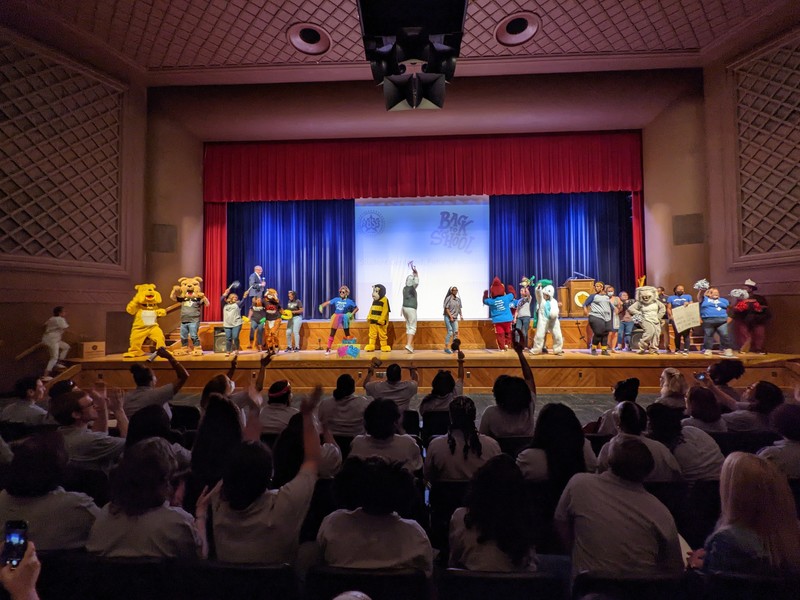 Teacher of the Year Medora Burke-Scoll shared her passion for teaching and said, "I look forward to a great year of building relationships with my students." She also encouraged teachers to create a friendly place where students feel heard and respected which in turn will make them eager to learn.