A familiar face has been named the new principal at Graham High School. Current Assistant Principal Joshua Brown was approved for the position at Tuesday night's Board of Education meeting.
Prior to working in ABSS, Brown was an Assistant Principal in Wake County at Enloe High School. During his tenure at Graham, he has worked to improve math proficiency, organized summer learning programs to assist students in recovering credits, and played an active role in school discipline, instructional support, and improving the overall school culture and climate at Graham High.
Brown holds a Master's of Arts from Gardner Webb University.
MASCOT
In other Board News, the new Southeast Alamance High School will be known at the Stallions. The Board approved the mascot for the new school which is slated to open next fall.
REZONING
To prepare for the opening of the new high school, the Board once again discussed rezoning. Three separate plans were explored that would ease overcrowding at the District's existing high schools and limit the number of students who would have to move schools using natural boundaries like roads, creeks, and railroad tracks to reconfigure the lines.
"These lines were drawn based on capacity. In order to make this plan perfect, we would have to pick up schools which we can't do. Our campuses in the city are densely populated. Our high schools in the county are in some instances far away from any densely populated areas. We have no choice but to transport children based on where our schools are located," said Dr. Todd Thorpe, ABSS Chief Operations Officer.
After a lengthy discussion, the Board asked staff to explore a new plan that would further reduce the number of students that would have to be moved while keeping some capacity to provide additional speciality programs at Graham and Cummings High Schools.
The District will place all of the plans on its website for public review prior to the November ABSS Board of Education work session.
"These are tough conversations. We will get there. I appreciate the public's input and support as we continue to work through this," said Dr. Butler, Superintendent.
DRIVERS ED
ABSS will begin charging $65 per student for Drivers Education beginning January 2023. The District receives a little over $500,00 from the state to operate the program which costs more than $673,000 to run each year.
RECOGNITIONS
Outgoing board members Wayne Beam, Allison Gant, and Tony Rose were honored for their service. Each received a plaque for their service to the students and families of Alamance County.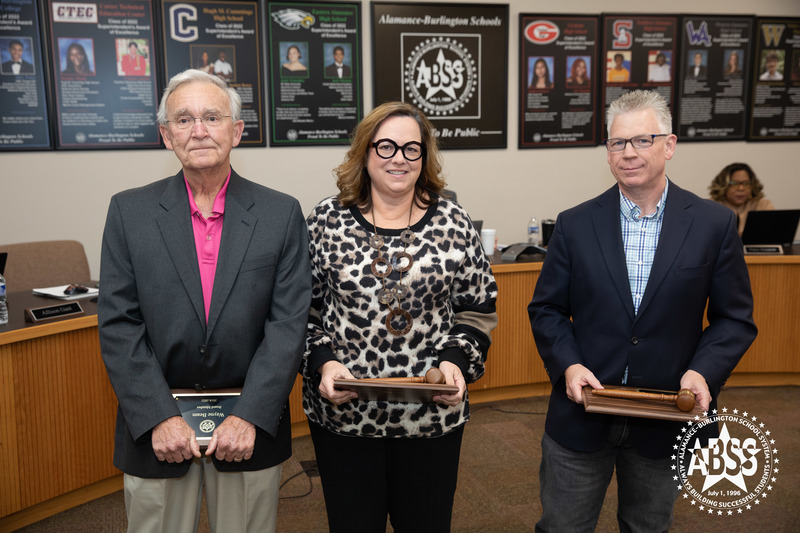 Smith Elementary was honored for being named a National Showcase School. Capturing Kids' Hearts is a relationship building approach to discipline that is working in thousands of classrooms across the country to provide the strategy and training for teachers and administrators to achieve success in their classrooms. Smith is one of the few recognized schools on the East Coast.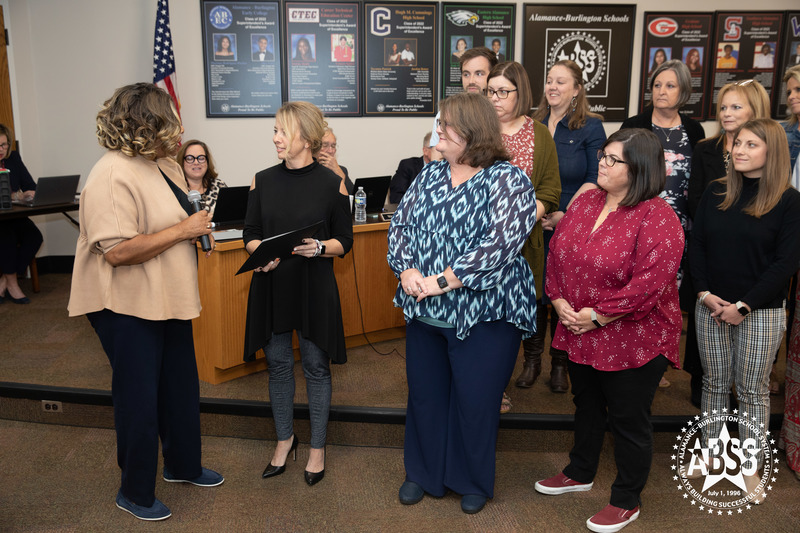 The Alamance County Health Department was recognized for going above and beyond to meet the needs of our students and families as it relates to compliance with NC Immunization requirements during the first 30 days of school. The ACHD offered three vaccine clinics for ABSS students. Across the three events they served nearly 300 students and administered over 600 vaccines.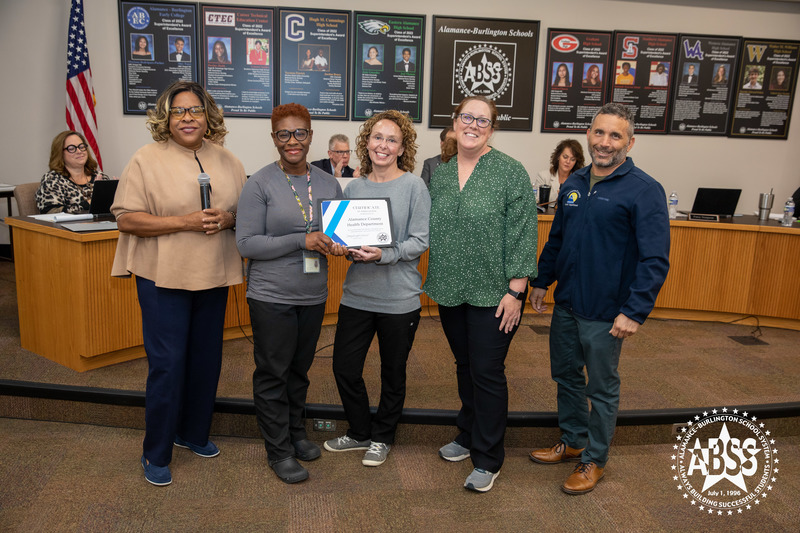 B. Everett Jordan Elementary School Counselor Meredith Draughn is one of five finalists in the running for the American School Counselors Association 2022 National Counselor of the Year. Draughn was named the North Carolina School Counselor Association School Counselor of the Year last year in Charlotte and is now on the national stage representing ABSS.
ASCA will announce the 2023 School National Counselor of the Year in late fall.