Two Alamance-Burlington School System music instructors are being honored for excellence both in the classroom and in the community.
WILLIAMS HIGH
Walter Williams High School Orchestra instructor Veronica Biscocho was named the 2022 Western Regional Orchestra Teacher of the Year.
This annual award is voted upon by orchestra teachers across the state and presented by the North Carolina Music Educators Association. Biscocho has been the orchestra director at Williams High School since 2011 when she began her teaching career. She is a 2006 graduate of Williams and played in the orchestra as a student.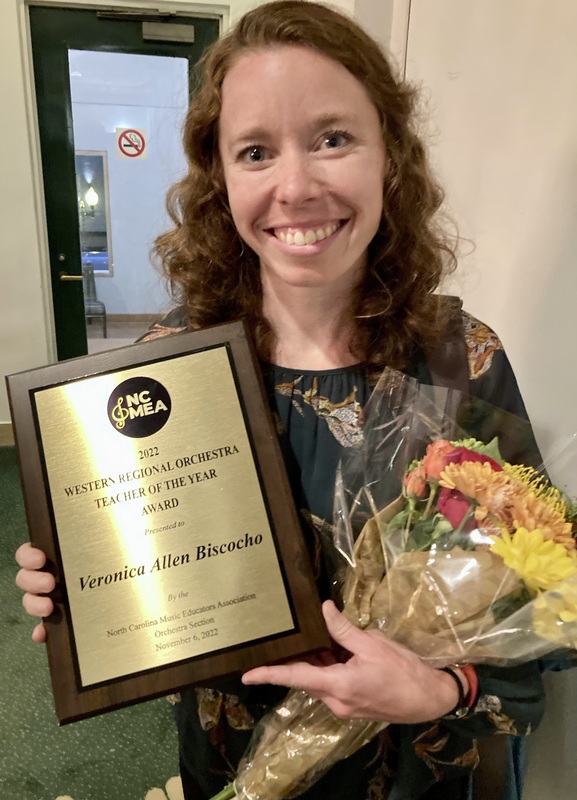 "So many of my professional mentors and my best teaching friends are orchestra directors and I know how much good teaching is represented within that group. I am honored to have been selected from among the many talented and dedicated orchestra teachers in North Carolina," said Biscocho.
EASTLAWN ELEMENTARY
Eastlawn Elementary Music Instructor Pablo Salamanca will be honored later this month as part of the North Carolina Symphony 2022 Music Educator Awards
The North Carolina Symphony Musicians Award honors emerging music educators with fewer than 10 years of teaching experience. This award is named for the musicians of the North Carolina Symphony in appreciation of their contributions to the children and communities of North Carolina, and in recognition of the fact that each one of the musicians on our stage has been influenced by excellent music teachers.
Salamanca is a Latin-American exchange teacher from Chile. Since 2018, he has worked at Eastlawn Elementary School. He enjoys teaching and helping around the school and has committed since day one to grow as an educator, keeping an open mind to training, learning, and trying new things.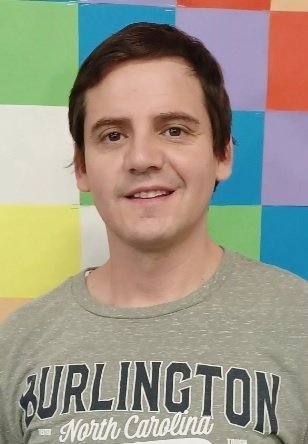 Salamanca started his music journey late, at age 17, when he grabbed the guitar for the first time and spent several years learning instruments and music theory. After working in Chile in diverse environments, he and his family continued their journey here in North Carolina. "Sharing Latin-American culture with students has been incredibly rewarding," he said.