On Monday, January 31st, ABSS hosted a Family University event at Cummings High School from 5:30pm to 7:30pm. Organizers and volunteers arrived early to set up in the main lobby, cafeteria, Media Center, and classrooms. Shortly after, families began to arrive and register at the front tables and head to the cafeteria for a dinner provided by Chick-fil-A of Burlington (Garden Road). The School Board introduced themselves and formally kicked off the event.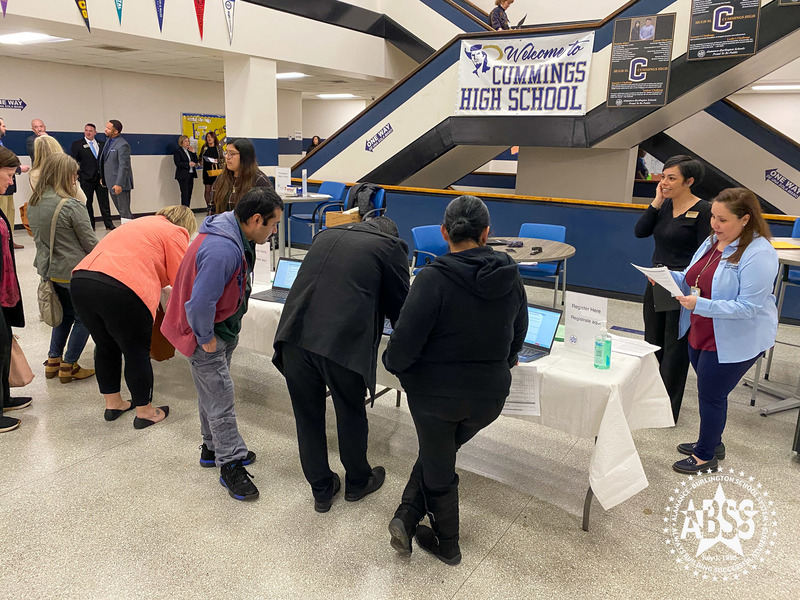 A variety of useful sessions were offered to families such as Registering for High School, Preparing for the ACT, Cyber Safety, Preparing for College, PowerSchool Parent Portal, and many more. Participants could choose which room they went to for Session One and Two. Childcare and homework held was available in the gymnasium.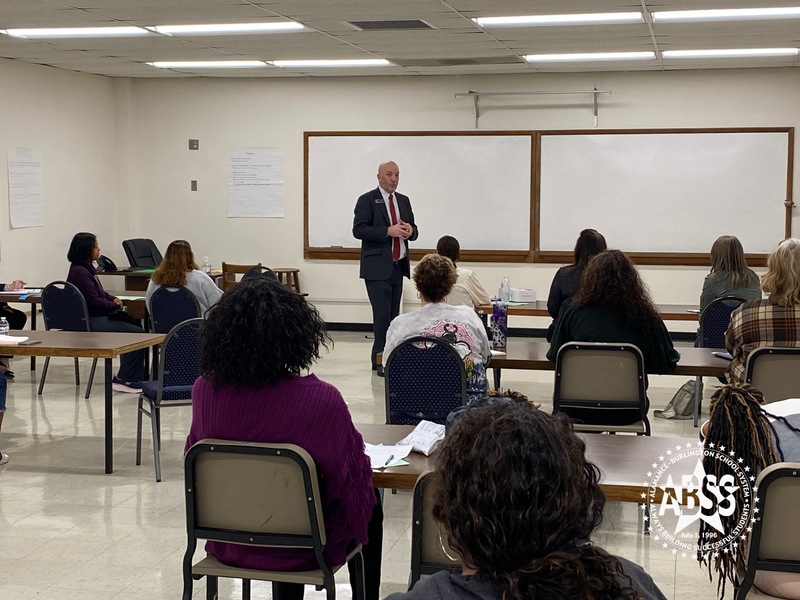 Following the sessions, door prizes provided by local businesses were announced and distributed at the main office.
We want to thank the families who came out to the event, the organizers and volunteers, presenters, school board, local businesses, and community partners for your time and involvement.