Governor Roy Cooper visited and toured B. Everett Jordan Elementary School today to celebrate National School Counseling Week and recognize the 2023 National School Counselor of the Year, Meredith Draughn.
"Our school counselors are a critical part of creating supportive and inclusive learning environments for all students and we're grateful for their work," said Governor Cooper. "We're going to continue to work for critical investments to ensure every child has the support and resources they need to succeed."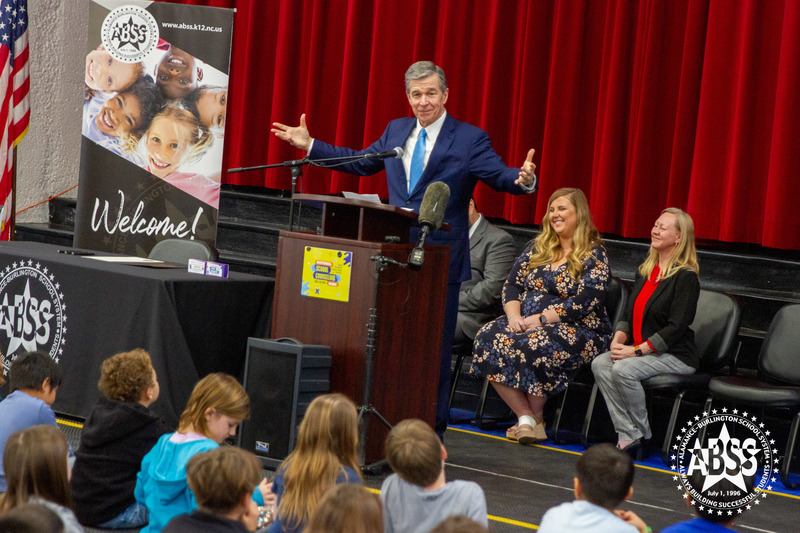 "Along with school nurses and social workers, school counselors are on the front lines of guiding and supporting our students, especially when it comes to dealing with academic, personal, and social pressures," said Dain Butler, Ed.D., ABSS Superintendent. "Helping our students remain future focused and reach their full potential in a nurturing, caring environment is what our administrators, teachers, and staff do every single day."
Counselors from across the District were also recognized during the Governor's speech and signing of a proclamation thanking them for their dedication to students.
"As a Recognized ASCA Model Program, the administration and staff at B. Everett Jordan Elementary School work in collaboration with our counselor to design and implement school-wide programs to support the social, emotional, and academic needs of our students," said Terri Drummond, Principal of B. Everett Jordan Elementary School. "Meredith Draughn, our school counselor and 2023 National School Counselor of the Year, has been instrumental in helping us achieve a school-wide culture that focuses on building relationships and supporting students for success, both in school and beyond."
During the visit, Governor Cooper toured several classrooms including a 4th grade class where students have been learning about the role of the Governor and the legislature in North Carolina.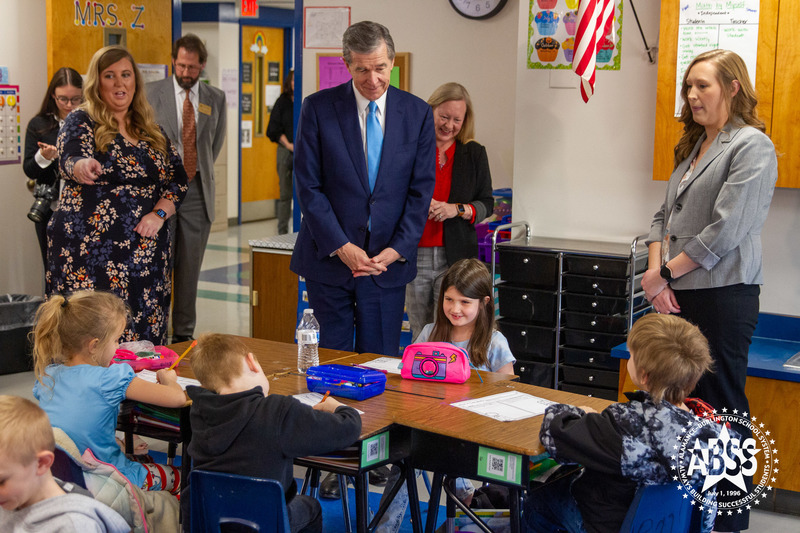 "It's an honor to have Governor Cooper with us today to see the great things that are happening in our school and to highlight the power of student centered and future focused teaching practices paired with a comprehensive developmental school counseling program," said Meredith Draughn, B. Everett Jordan Elementary School Counselor and American School Counselor Association 2023 Counselor of the Year. "It was also great to have meaningful conversations about the current mental health issues in our schools and how school counselors are in need of support from our policy makers to help meet our students' needs."
Following the event, Governor Cooper met with staff, the ABSS Board of Education, and also talked with the media about the importance of increasing teacher pay and making sure school counselors have the resources they need to help students following the pandemic.