Bus Schedule Update: Please add 3 hours to your pick-up time tomorrow Monday 9/11 due to a 3-hour delay. For example, if your bus pick-up time is normally 7:39, it will be 10:39 tomorrow. Pickup times may vary by 15 minutes as we continue facing driver shortages. Some drivers are covering double routes.

Our buses will be back out next week! Please use caution, watch for buses with flashing lights and stop signs. It's the law to stop for loading/unloading. 🛑 Let's keep kids safe this busy back-to-school season! 🚸Thanks for looking out, #ABSSCommunity!
https://www.youtube.com/watch?v=zwXpA7yKxEs

We are thrilled to welcome students back to ABSS schools this Monday morning! As we prepare for their return, here is a look at next steps to ensure we continue providing safe and healthy learning environments. #ABSSBacktoSchool #ABSSFirstDay
https://youtu.be/cm7EkGS24BE

On Friday, September 8th, free meals for ABSS students will be served at Andrews, Elon, Grove Park, Newlin, Southeast Alamance, South Mebane, and First United Methodist Church in Graham from 11:00 AM to 1:00 PM. Same locations as yesterday. Grab and go! 🍎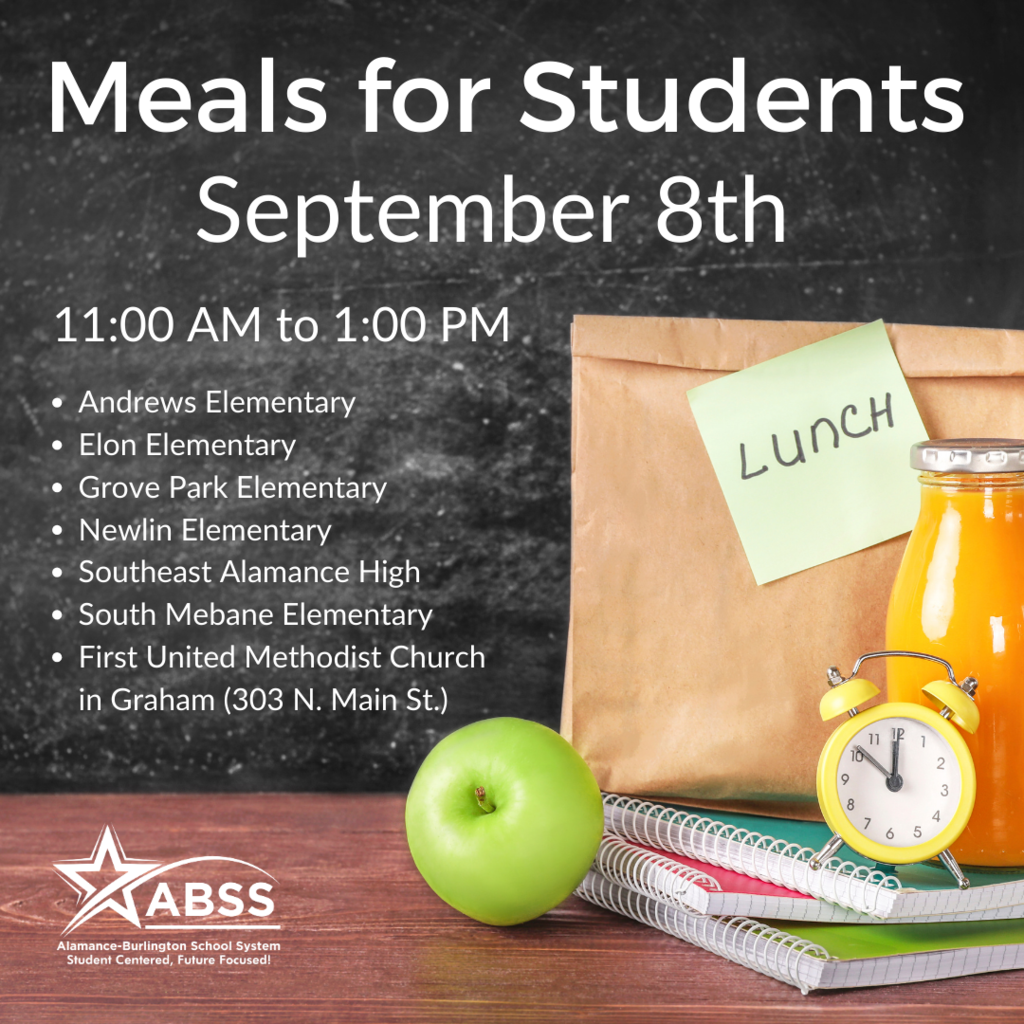 Sports Update: We will resume middle school athletics on Monday, Sept. 11, 2023. Thank you for your patience as we have worked through this process.

ABSS will start school Monday, September 11, 2023 on a 3 hour delay for students. Contractors assure us that our buildings will be clean & ready. Certifications of schools impacted will be posted as soon as possible. The delay allows teachers time to prepare rooms. We look forward to welcoming students back! Our School Start & End Times can be found here:
https://www.abss.k12.nc.us/o/abss/page/school-times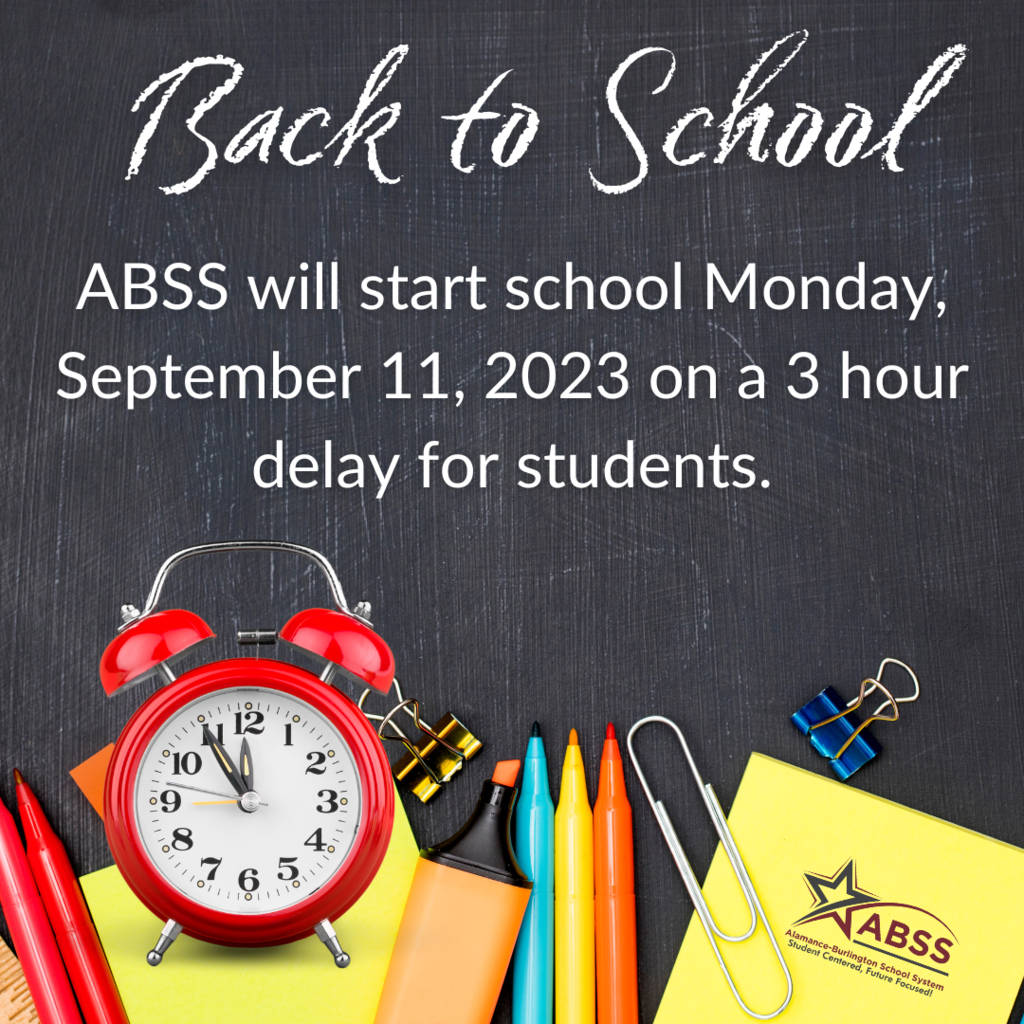 Superintendent Dr. Butler, Board Chair Sandy Ellington-Graves, and Board Member Ryan Bowden toured Cummings High School today. The school is clean and smells great, thanks to hard work addressing affected areas. More work remains ahead district-wide, but it's exciting to see these improvements. We can't wait for the Cavaliers to fill these hallways again soon!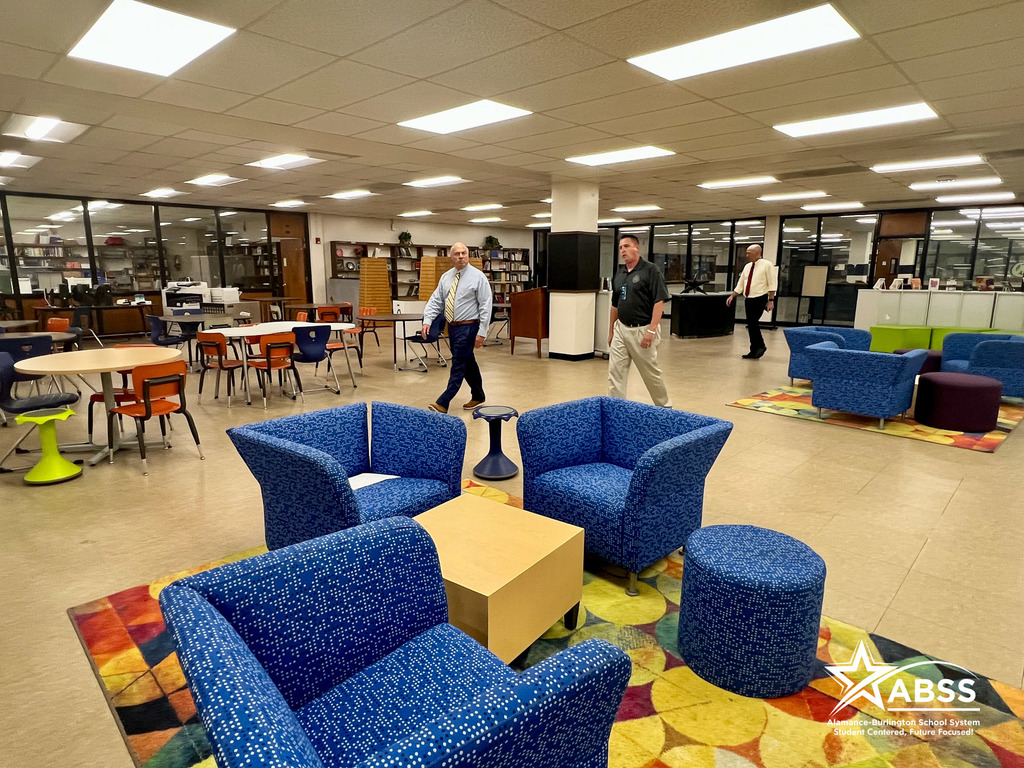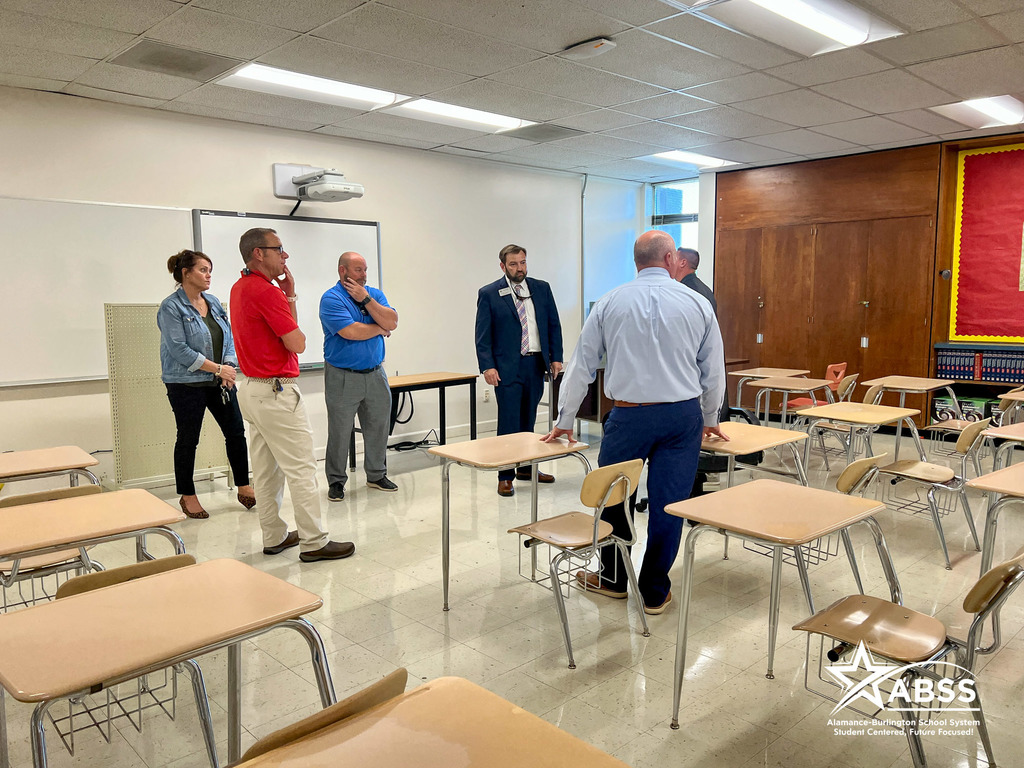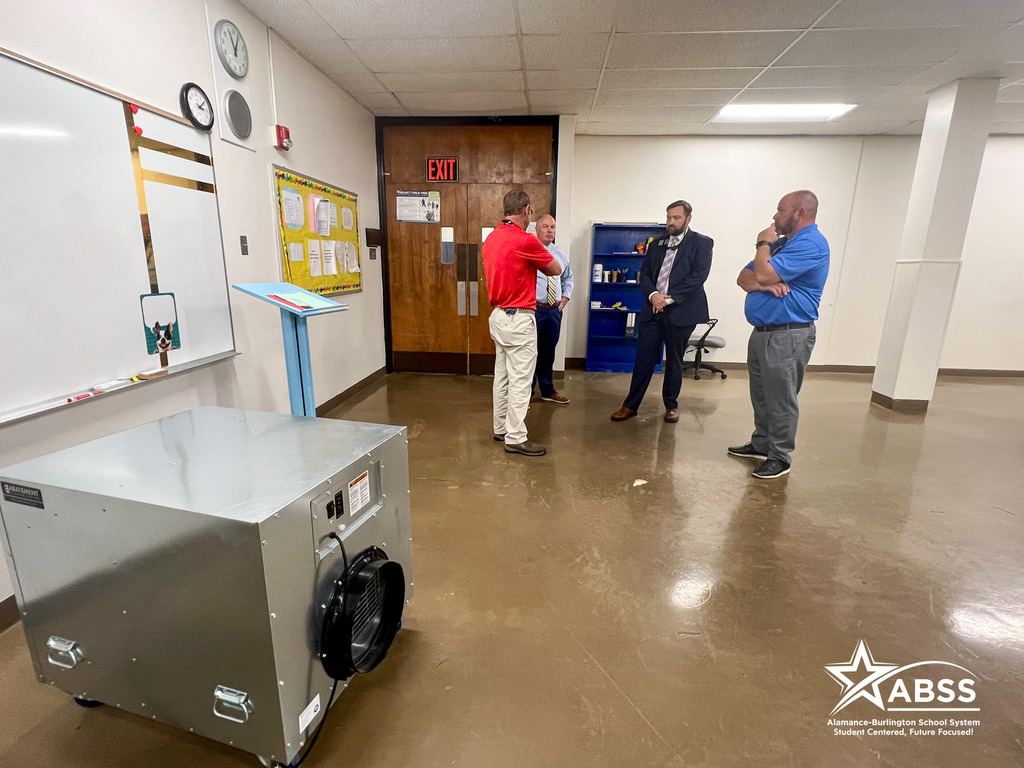 Our School Nutrition staff served 2,880 meals today! 🥪 Tomorrow, we're adding two more sites: South Mebane Elementary and Grove Park Elementary. FREE meals for ABSS students available 11:00 AM to 1:00 PM.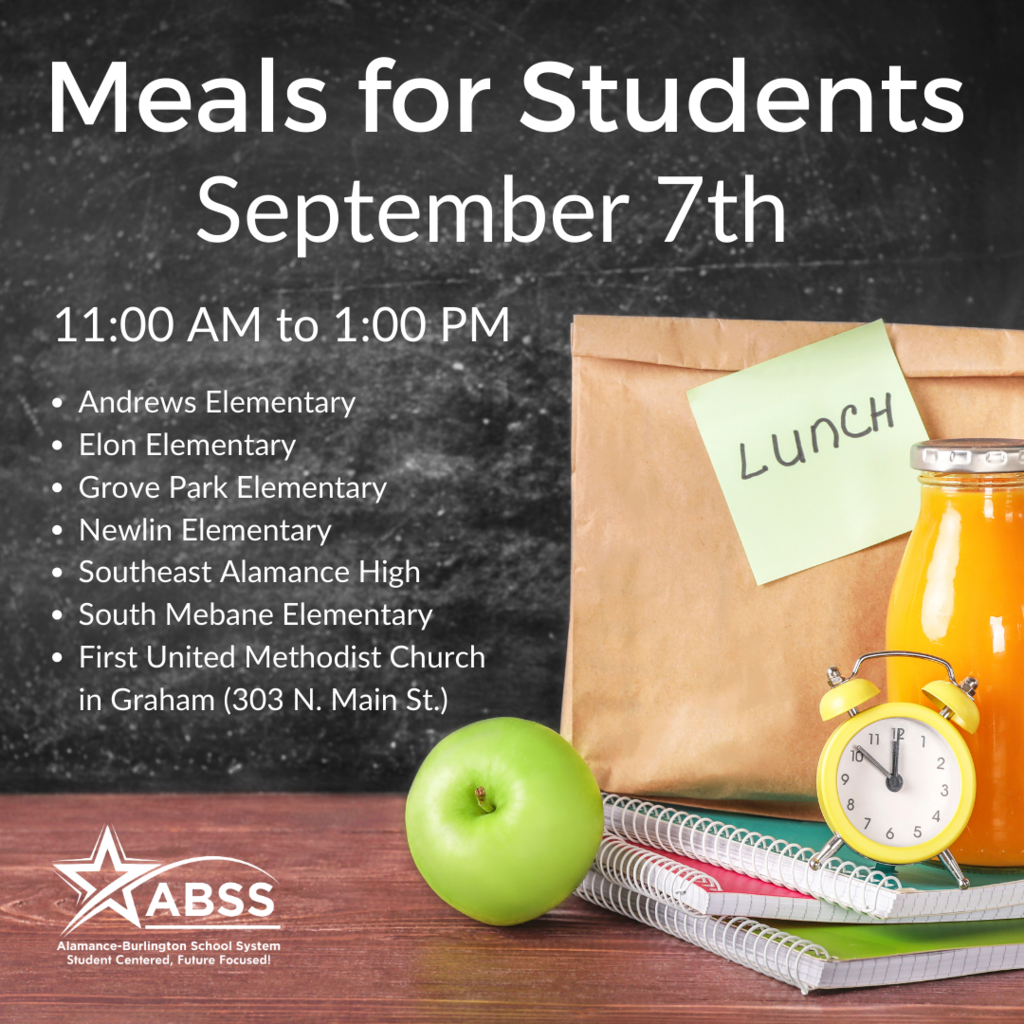 ABSS School Nutrition is offering free meals for students tomorrow, September 6th, 11:00 AM to 1:00 PM, at Andrews Elementary, Newlin Elementary, Elon Elementary, Southeast Alamance High, and First United Methodist Church in Graham (303 N Main St.)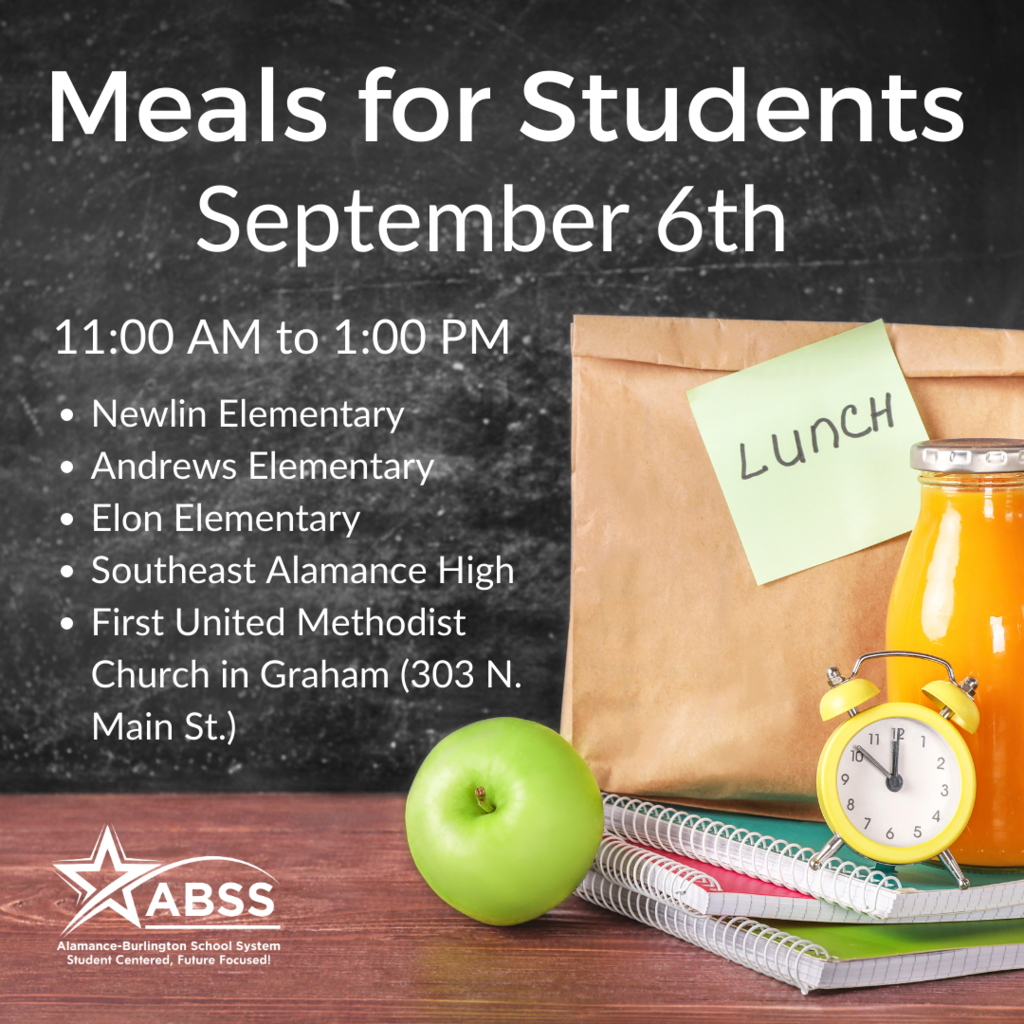 Big thanks to our school nutrition staff for preparing and serving meals to ABSS students today! 👏 Families, we will share information about additional sites to receive school meals soon.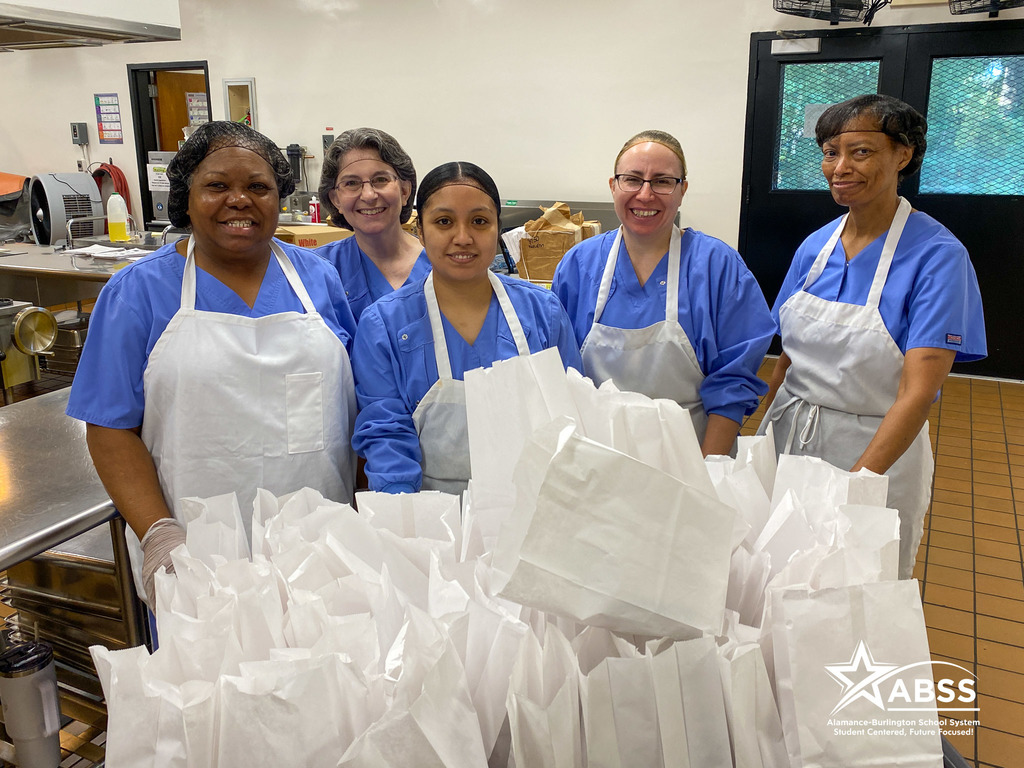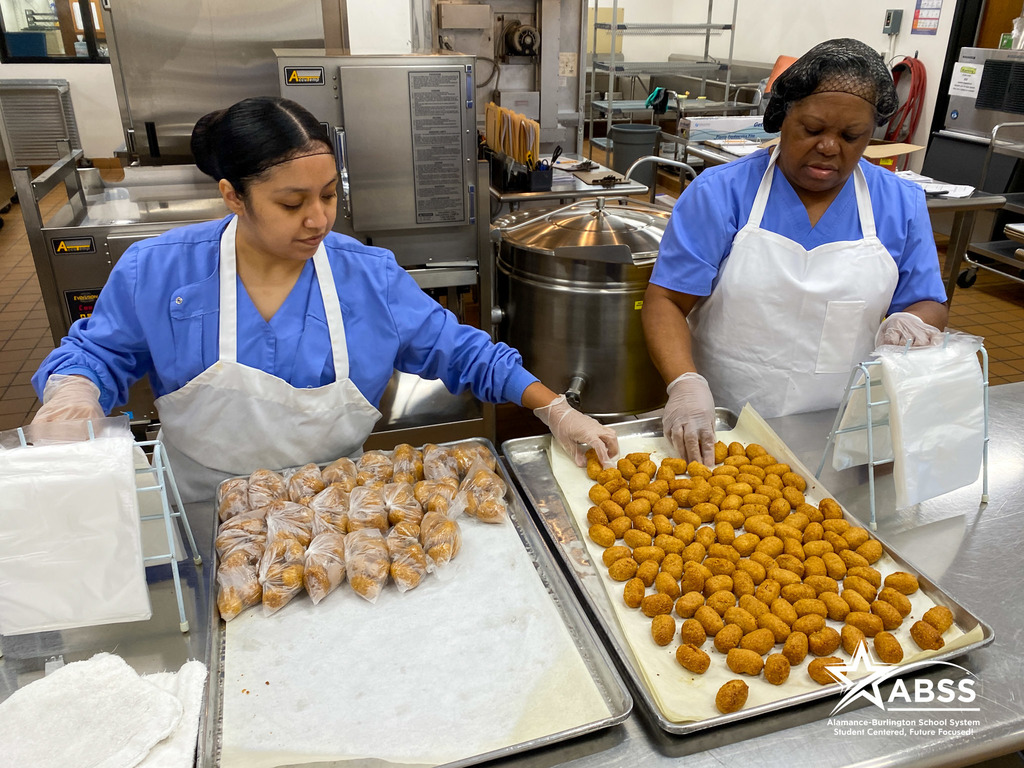 ABSS School Nutrition is offering FREE meals to all school-age children from 11:00 AM to 1:00 today (9/5) at Newlin and Andrews Elementary. Tomorrow we anticipate adding additional sites around the county.
Graham Football Game Update: The football game between Graham High School and Bartlett Yancey was called off in the second quarter tonight due to safety concerns. The decision was made to stop play after the referee observed a laser beam pointed onto the field. Both teams' players and spectators were asked to promptly exit the stadium. There were no weapons reported, only the laser beam that prompted the decision. All attendees safely excited the stadium. The Graham Police Department, School Resource Officers, and ABSS Athletic officials are investigating the circumstances around this incident. At this time, no further details are available. The schools and athletic department thank everyone for their cooperation and regret that this game could not be completed as scheduled.

Community Update: We wanted to provide a status update on opening school next week: nearly $10M approved so far for mold remediation, with over 1,000 workers cleaning schools to get students back in classrooms on Sept. 5. Watch the full video for details!
https://youtu.be/mh5xewyPoNw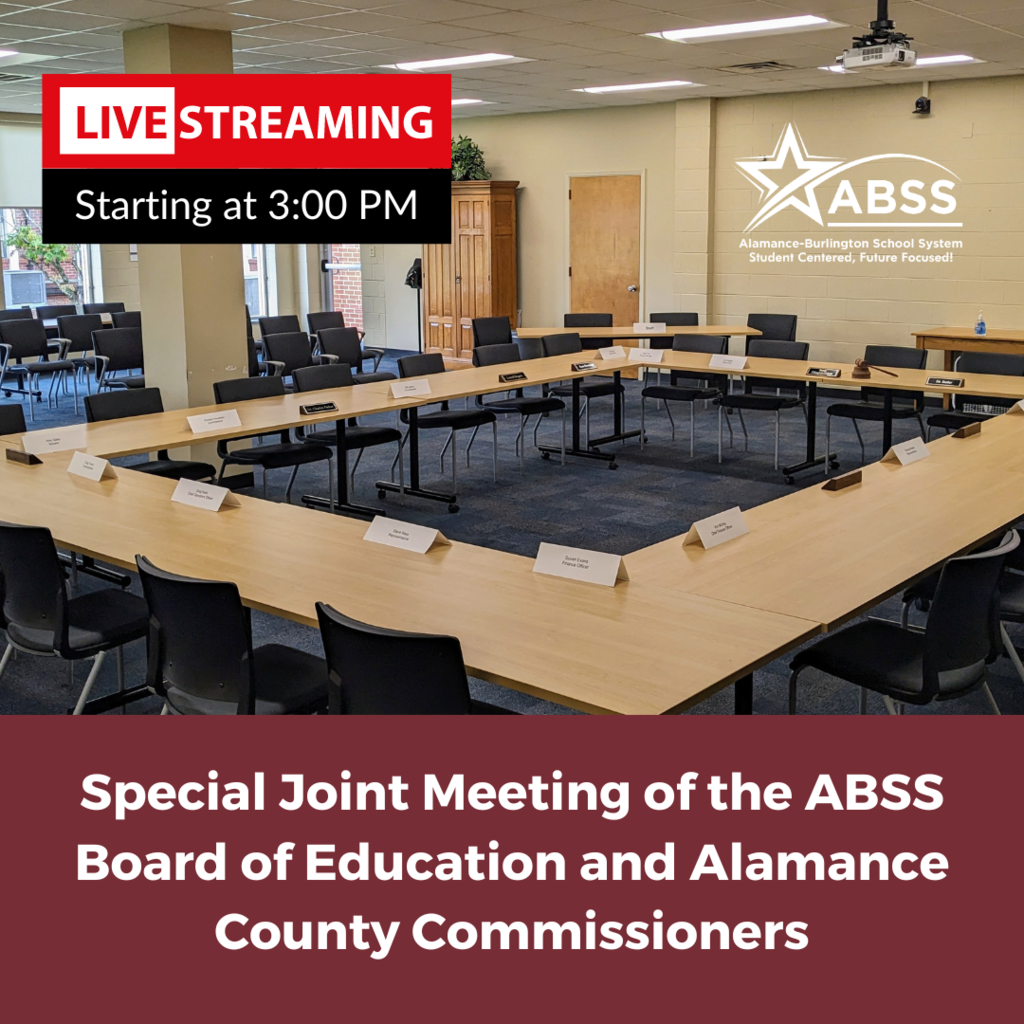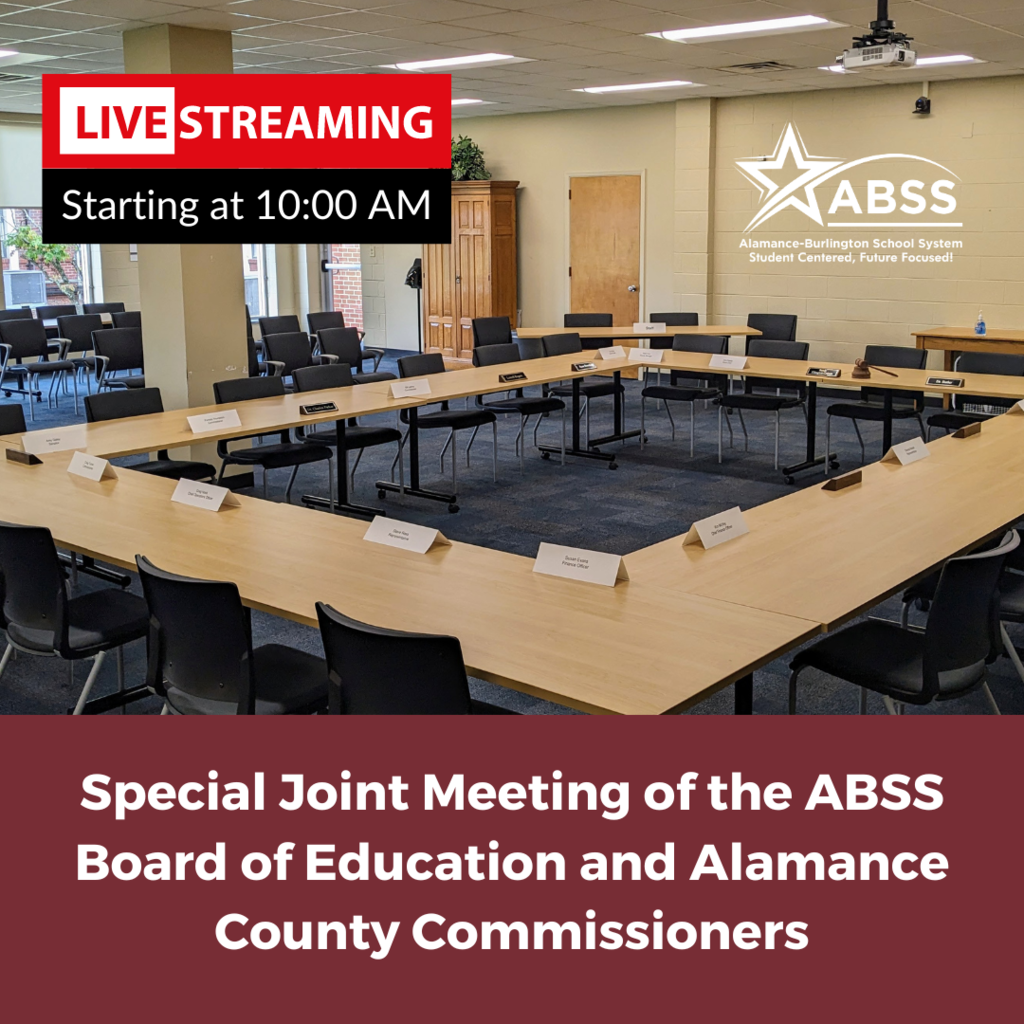 Start your morning with some positive energy! 🌞 Our very own Meredith Draughn, ASCA National School Counselor of the Year, will be on CBS Mornings tomorrow around 8:15 AM. 📺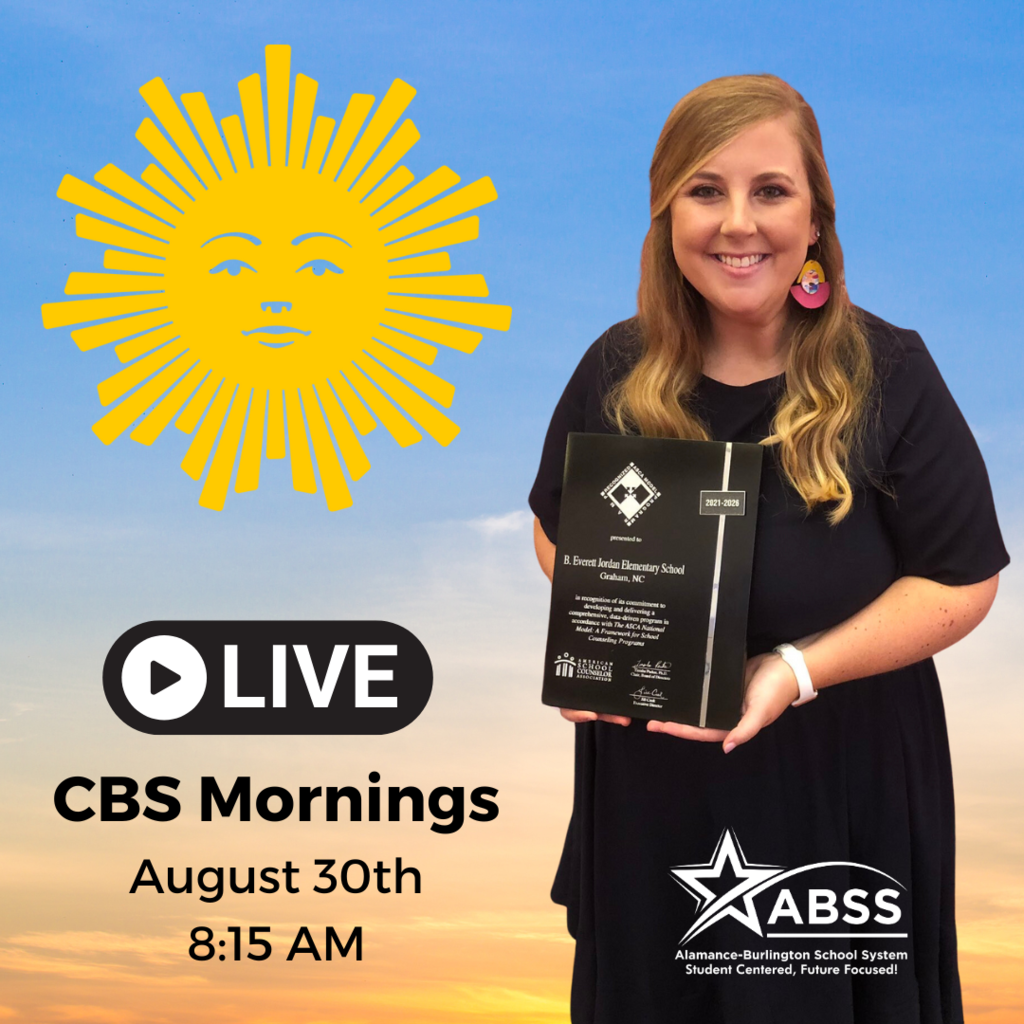 Several hundred workers have already arrived and started the cleaning process. By late this afternoon, there will be 700. The comprehensive mold remediation effort is underway to get us back in school by September 5th.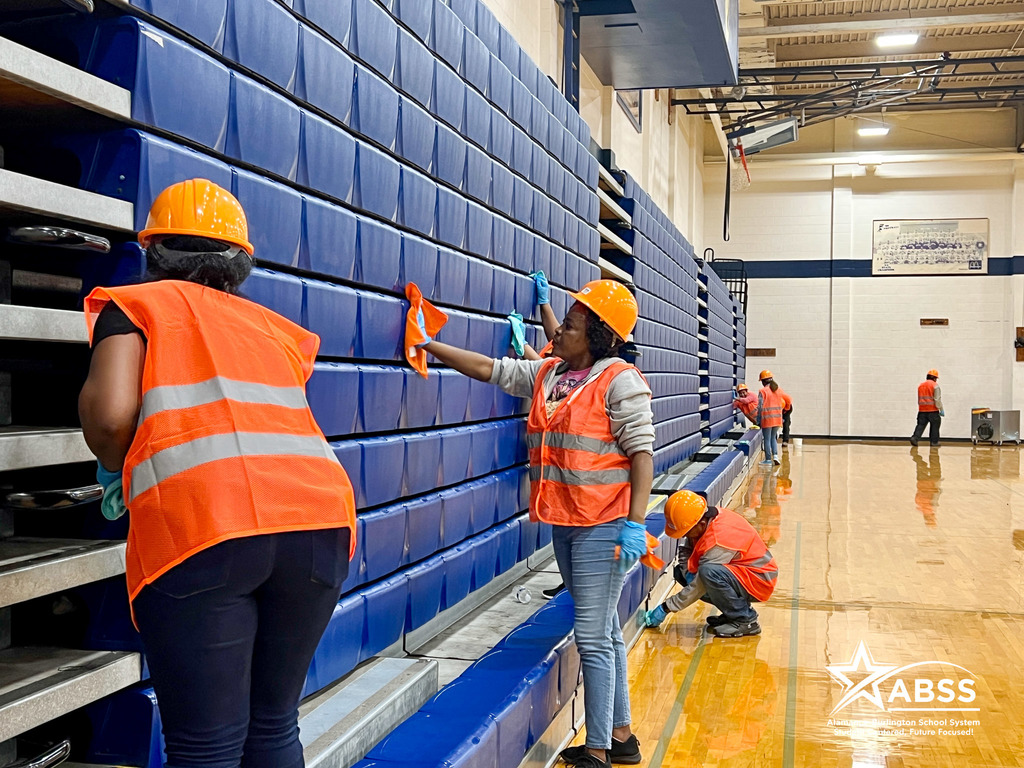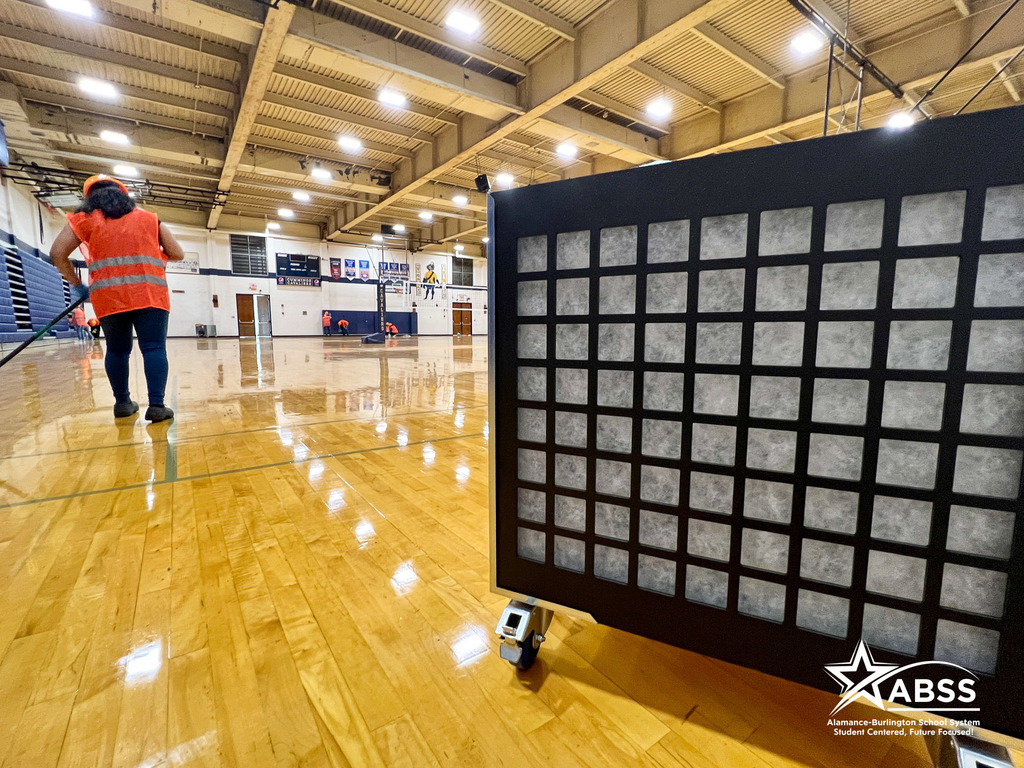 🌟 Seeking an experienced, dynamic leader to oversee Pre-K and After-School Care programs as Director for Alamance-Burlington Schools. 🌟 If you are passionate about early childhood education and providing enriching before/after school experiences, we want to hear from you! Come lead a team that is helping set our youngest students up for lifelong success. Apply here:
https://abss.ted.peopleadmin.com/hire/ViewJob.aspx?JobID=2291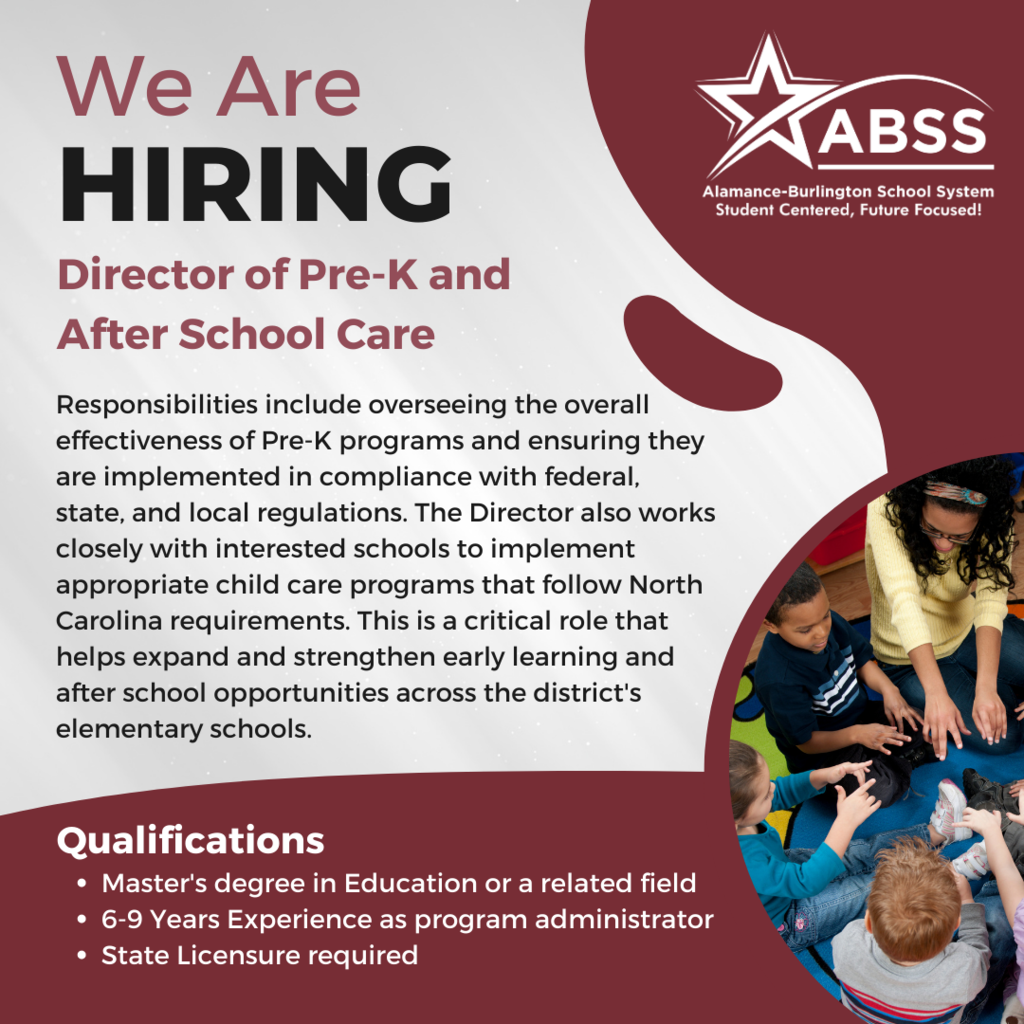 We went live 📹 early this morning talking to Ben Briscoe on WFMY2 about the many great things happening in ABSS, including our new telecommunication and welding CTE programs! Check out the story online later today. 🖥️ wfmynews2.com