ABSS administrators, staff, and community members met for the first time today to begin the work of developing a Strategic Plan to guide our District through 2029. Our mission remains the same: Engage and empower every student to learn and become knowledgeable, responsible community members. #StudentCenteredFutureFocused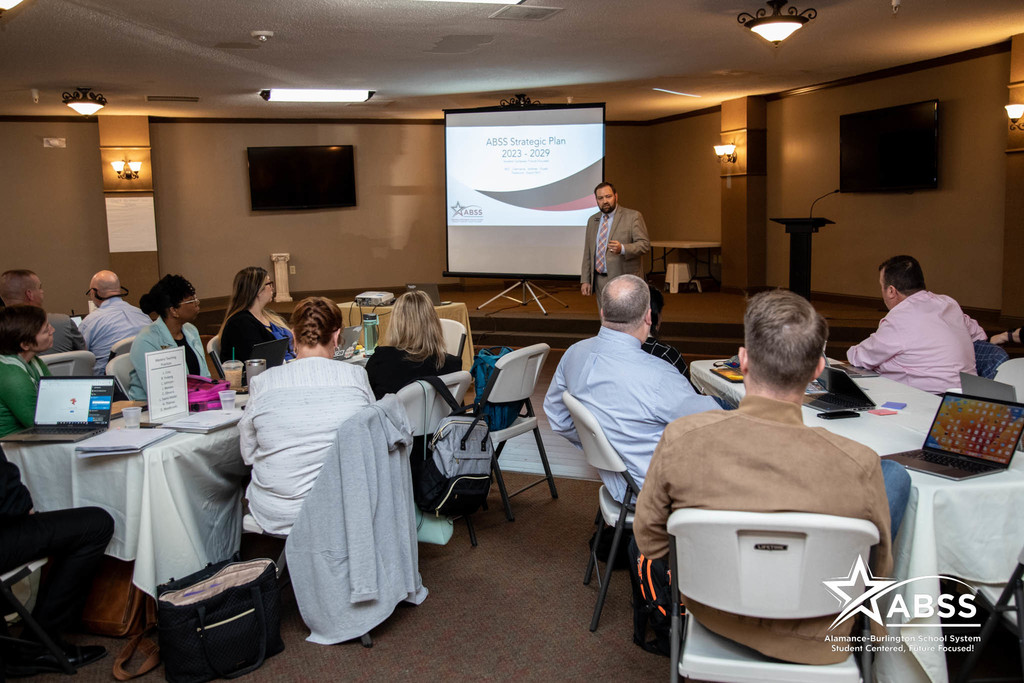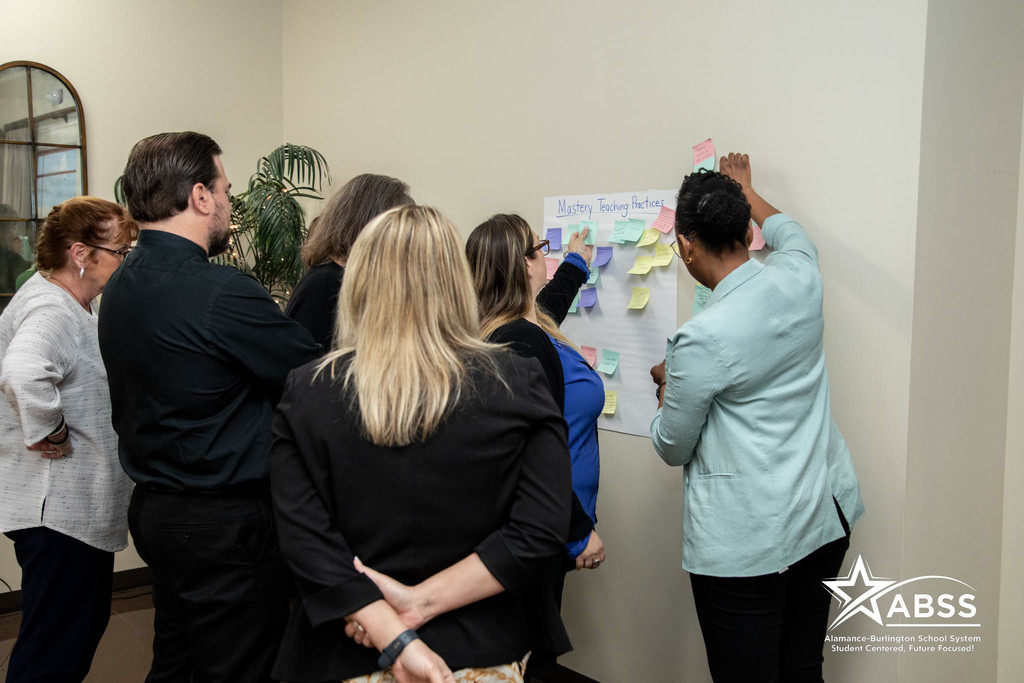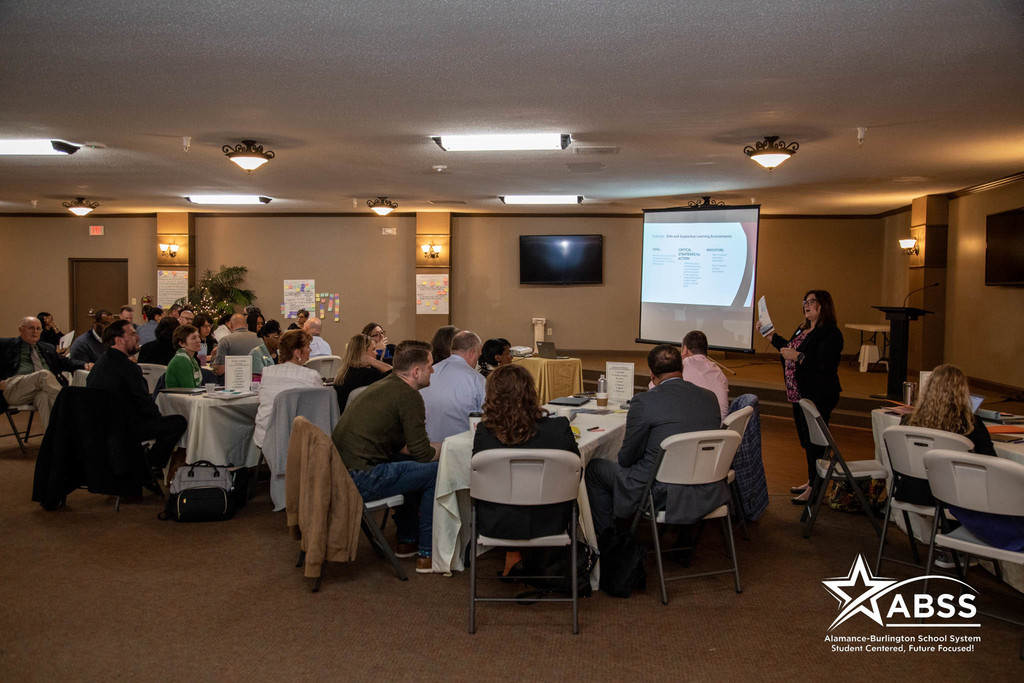 Stephanie Williams and her class at Southern Middle School thought it was a perfect day for an outdoor science lesson! 🌞 #StudentCenteredFutureFocused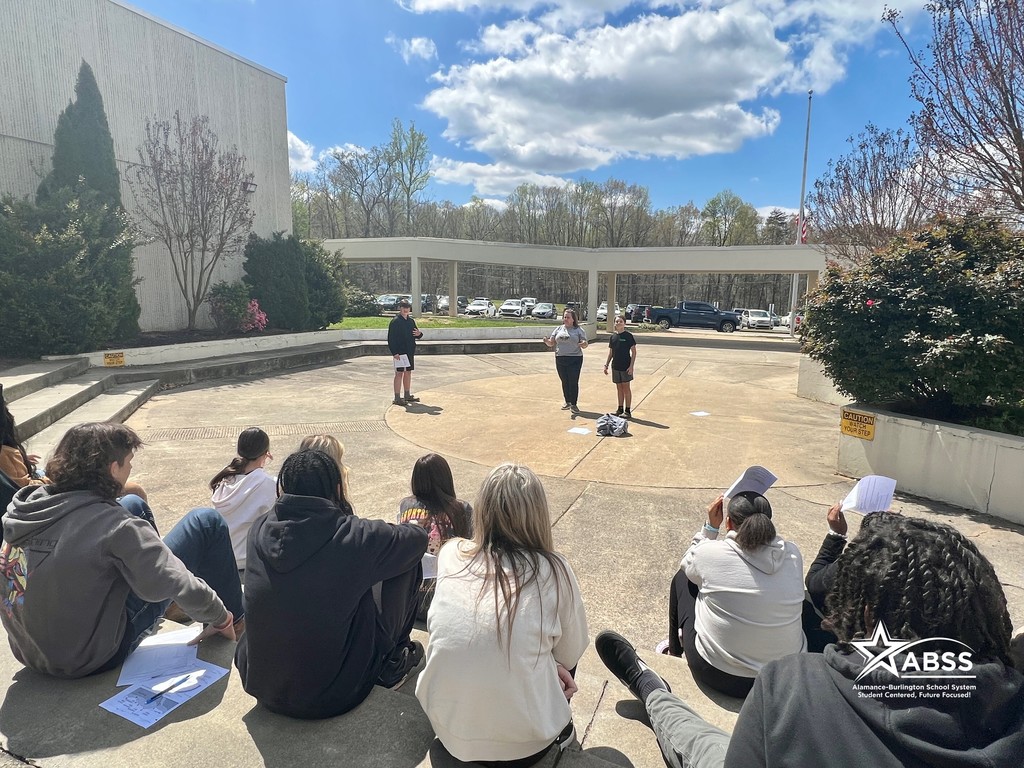 #ABSSCommunity we can do better! Did you know more than 25 cars a day pass one of our stopped school buses while loading or unloading children? Stop, think, and obey the law for the safety of our students. Being late for work is better than ending a child's life! #SchoolBusSafety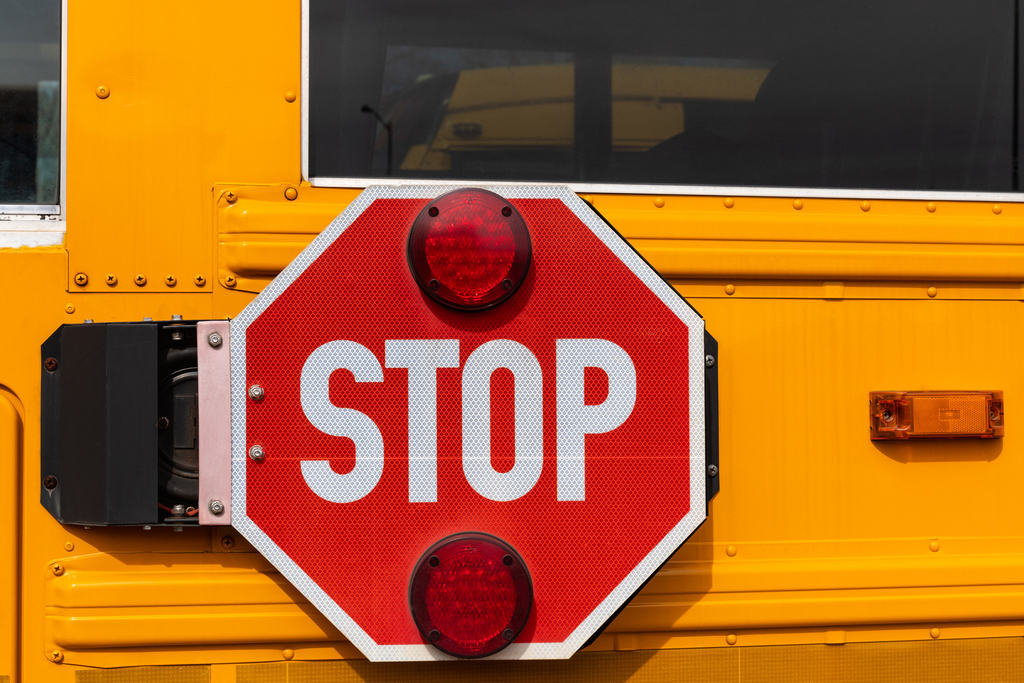 Thanks to Alamance County Sheriff Terry Johnson for hosting our Graham High School Public Safety students today. They got to see the inner workings of the department and learned what it takes to keep our community safe. #StudentCenteredFutureFocused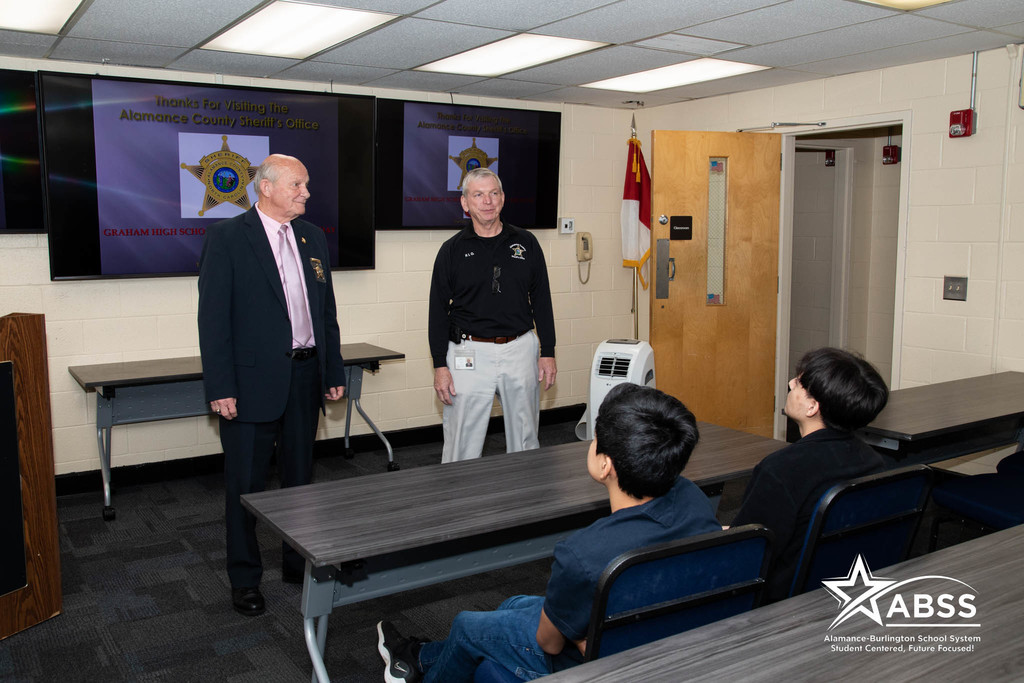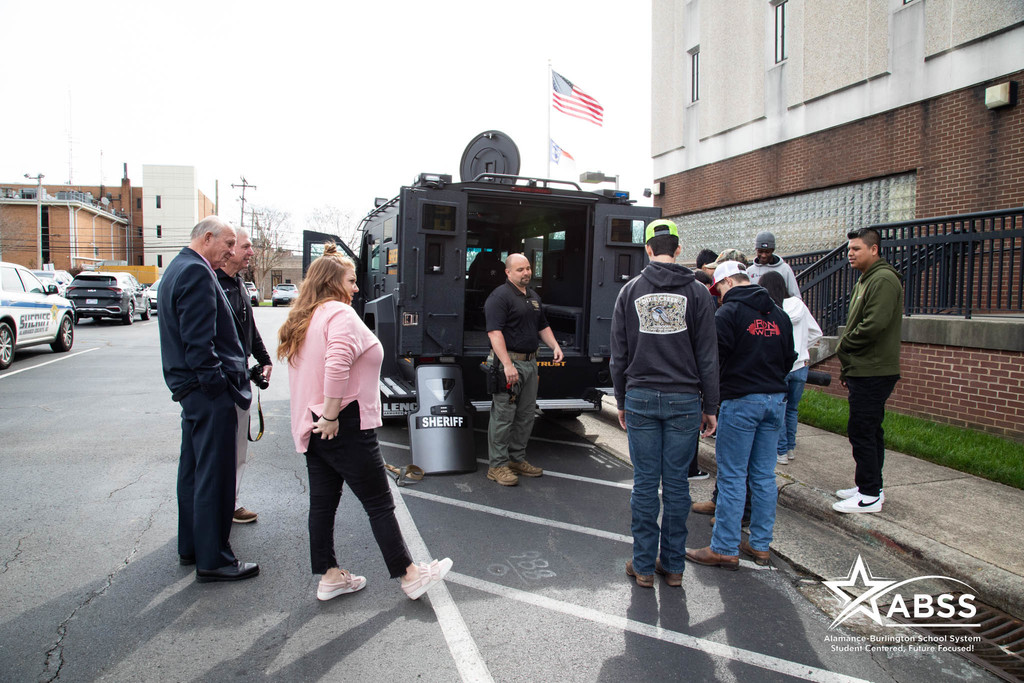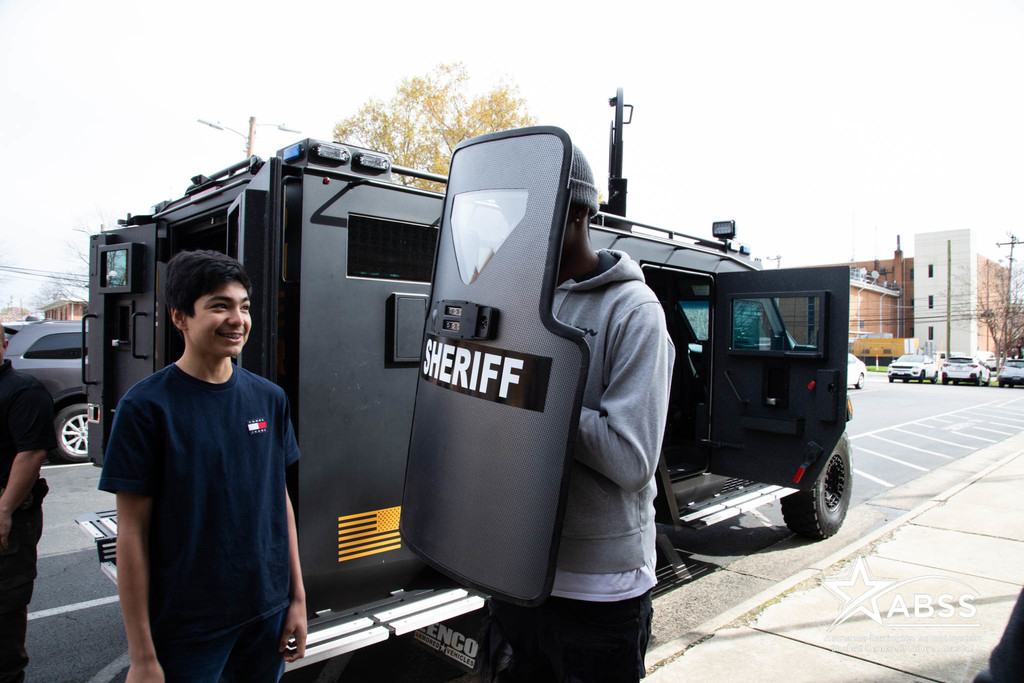 Would you like to help your child excel in their educational journey? Our Family University is next Monday, April 3rd, at Cummings High School from 5:30 pm to 7:30 pm. This is for ALL ABSS families! 🤝 Meet Superintendent Dr. Dain Butler 🍽 Light dinner provided 🧸️ Childcare provided for Pre-K through 5th Grade ✅ Registration not required 🌟 Choose from over 30 sessions For a menu of sessions, visit our website:
https://bit.ly/abssfamilyuniversity

Beginning Teacher Spotlight: Summer Dimmock is a first-year teacher at Broadview Middle School. "I want to have a meaningful impact on the lives of our students and the community I live in. ABSS has made me feel at home and has provided several opportunities to develop as a new teacher." #StudentCenteredFutureFocused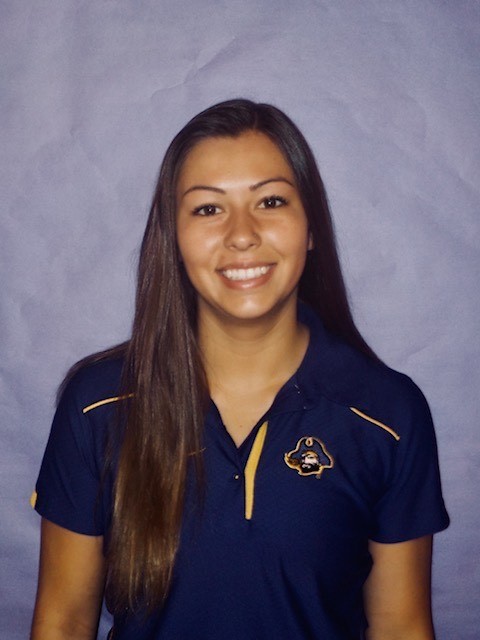 Nicholas Fasan, a 7th Grader at Turrentine Middle School, has been working on his National History Day paper for the first part of the year. The competition theme this year was "New Frontiers." He wrote a research paper and chose the Tudors of England to show how they helped pave the way for women to step into politics and positions of power. It ended up being about 15 pages and is very powerful and well-written. This weekend he competed at the Regional Competition by submitting his paper and then defending it to judges. He came in third place and will represent Turrentine Middle School and ABSS at the State Competition on April 29th. Way to go! 🌟 #StudentCenteredFutureFocsed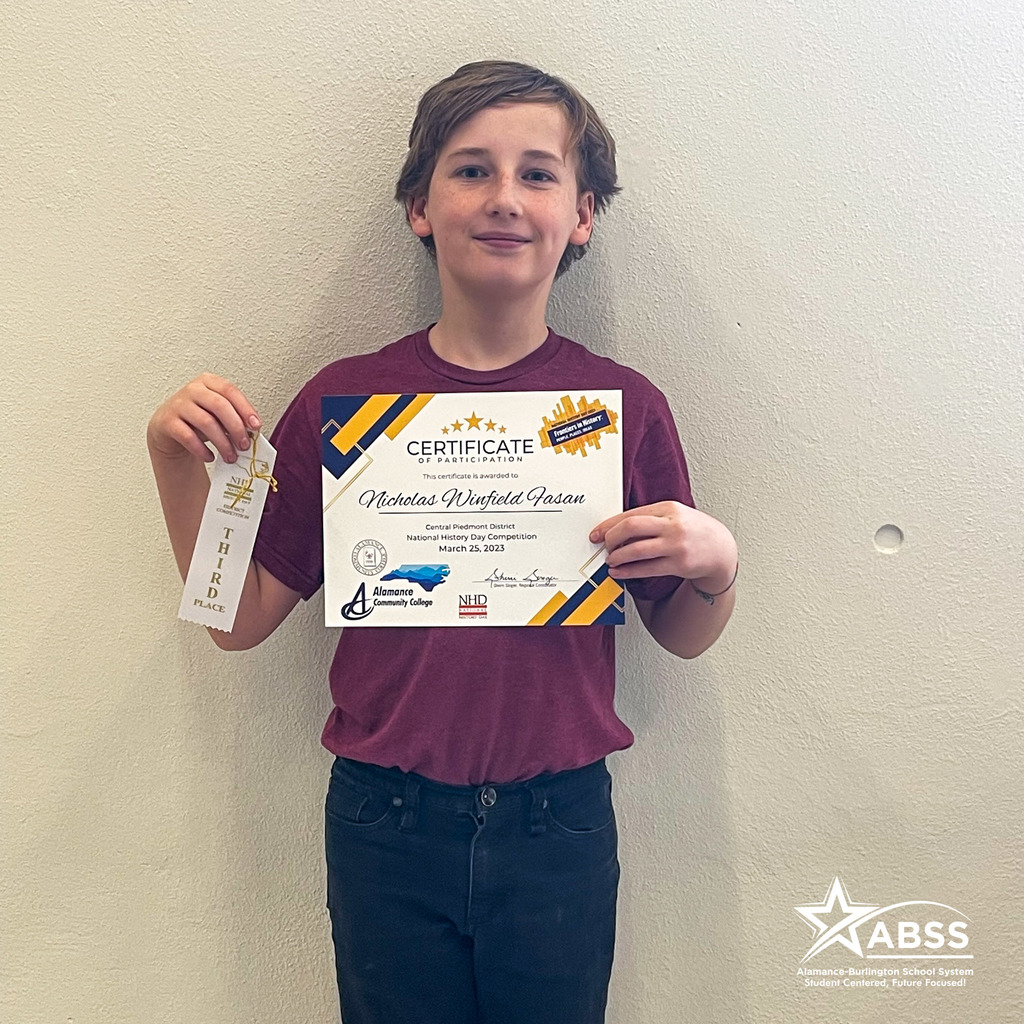 Eat your greens! 🥬️ 😋 Students in Mr. Jones' Food & Nutrition 1 class at Western High School experienced the true "farm" to table concept this week. After months of growing their own greens, they finally got to harvest and prep the healthy treats! #ABSSCTE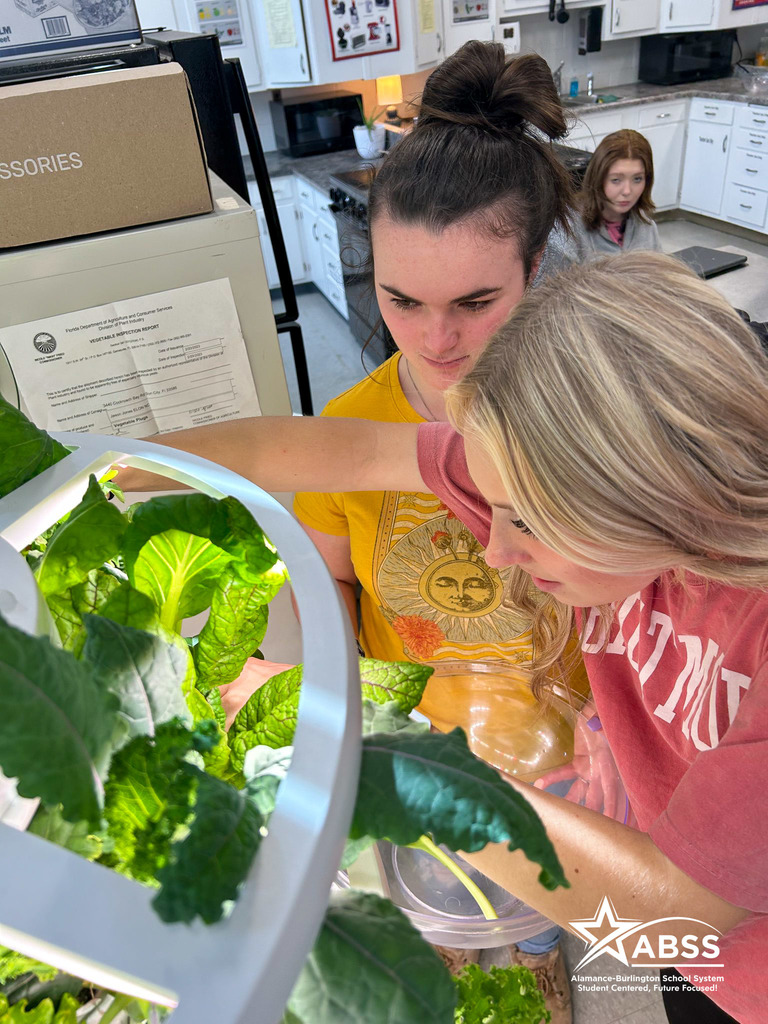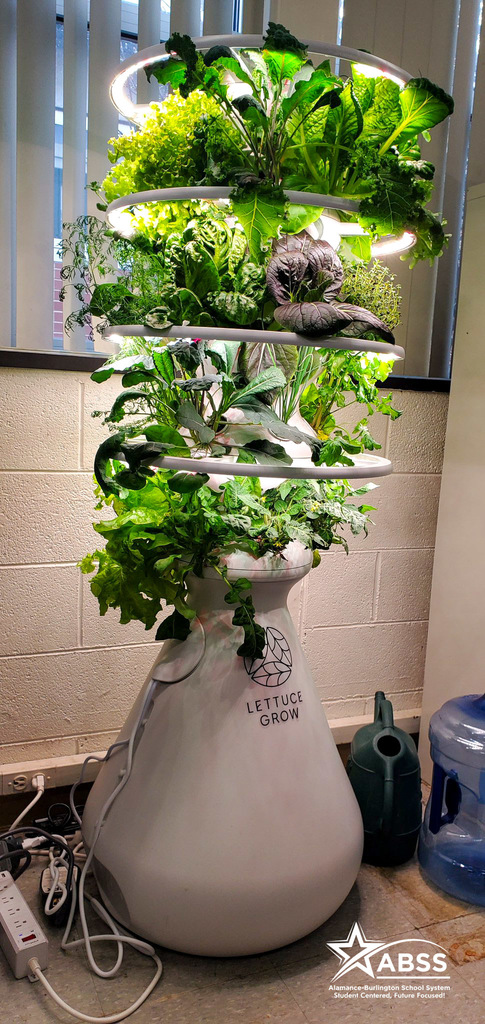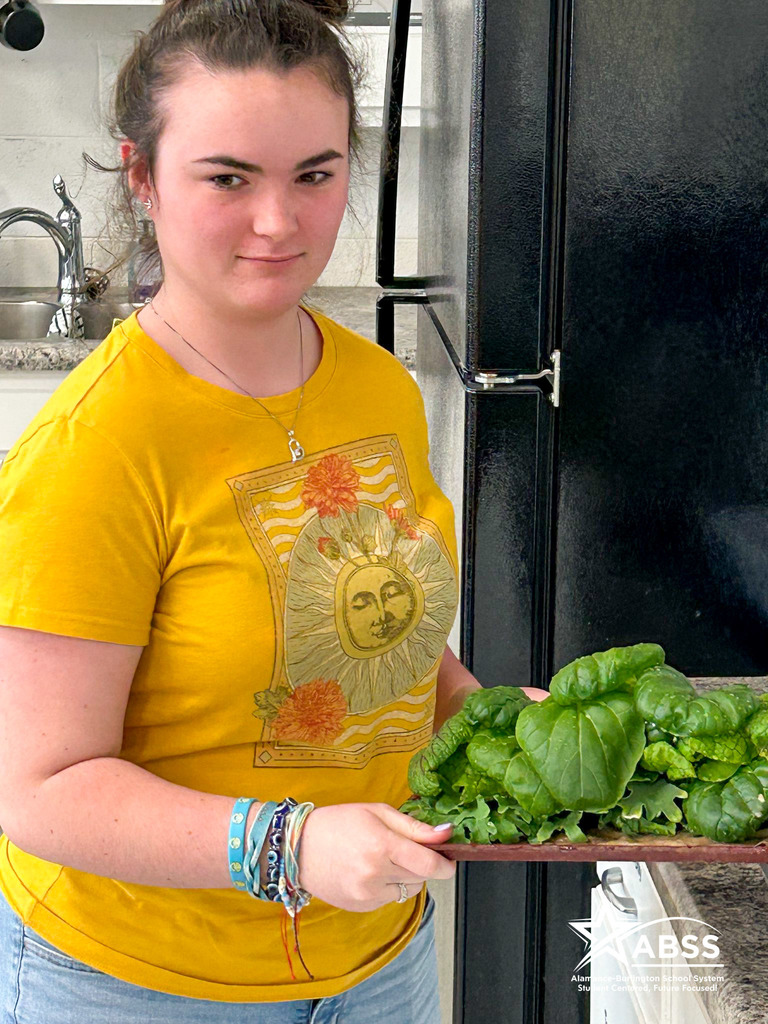 The Western Alamance Middle School 7th & 8th Grade Band traveled to Carowinds yesterday to perform a concert and spend the day in the park. They earned a rating of "Excellent" (the second highest possible) for their performance from the panel of judges. Well done! 👏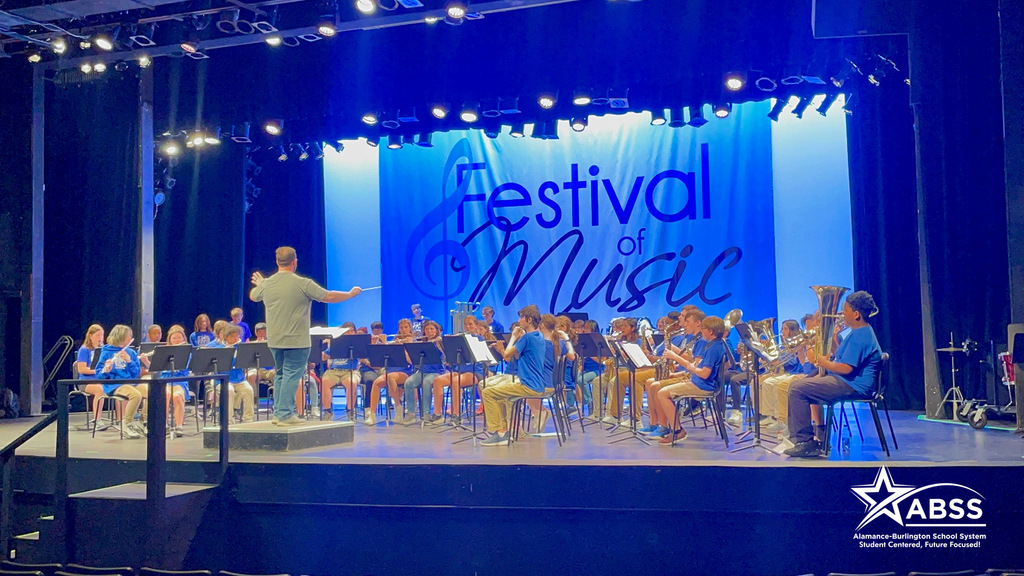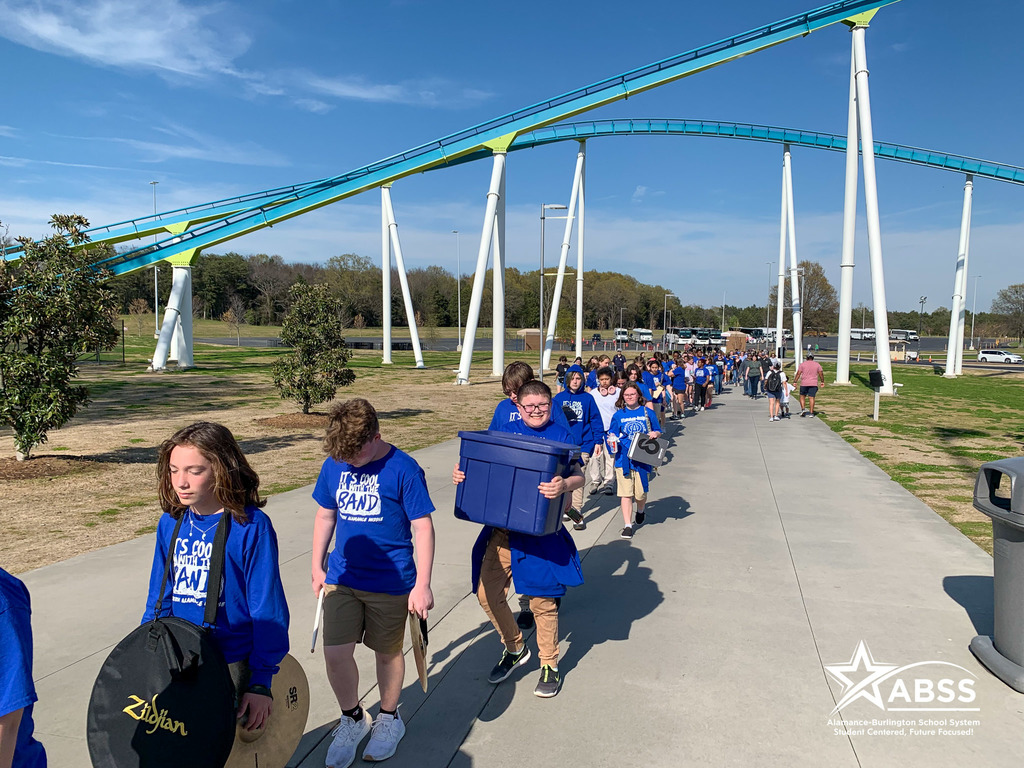 In case you missed it: The Williams High School Orchestra performed in Raleigh this week at NCDPI for their Arts in Our Schools Month celebration! They sounded wonderful. Here is a link to a video of their performance!
https://fb.watch/jssgHaGDg1/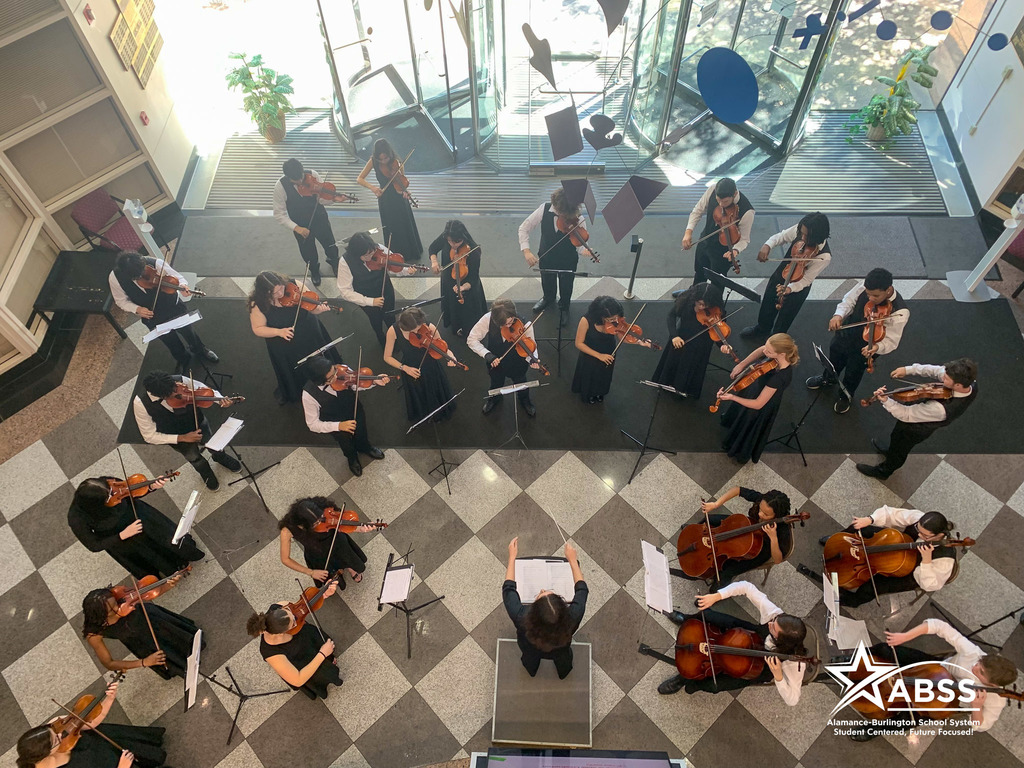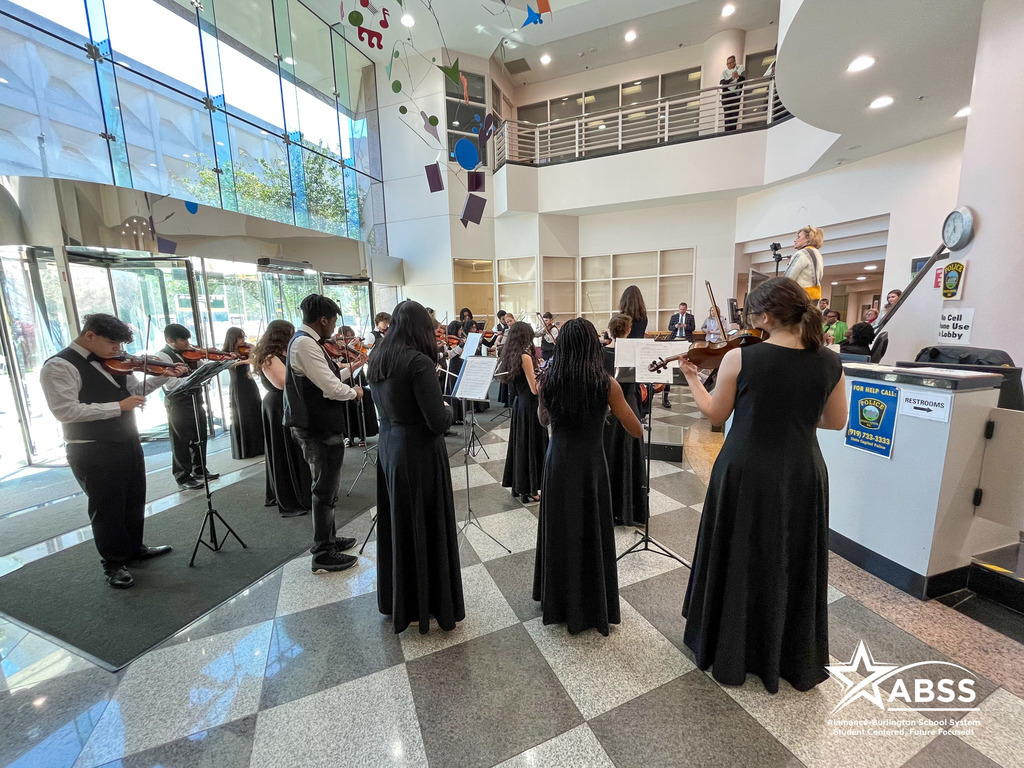 Eighth grade Spanish students at Western Middle have spent the past few weeks studying Latin American countries and famous Afro-Latinos. They shared what they learned today during an interactive "wax museum exhibit". ABSS Board Chair Sandy Ellington-Graves, Vice-Chair Ryan Bowden, and Board Member Dan Ingle enjoyed learning from their presentations.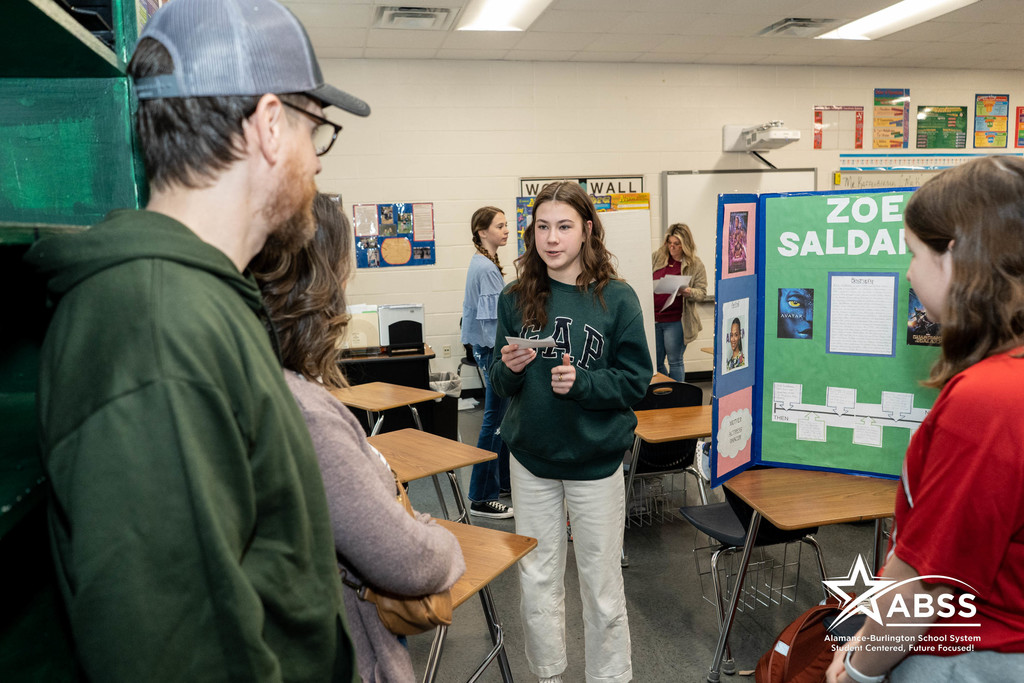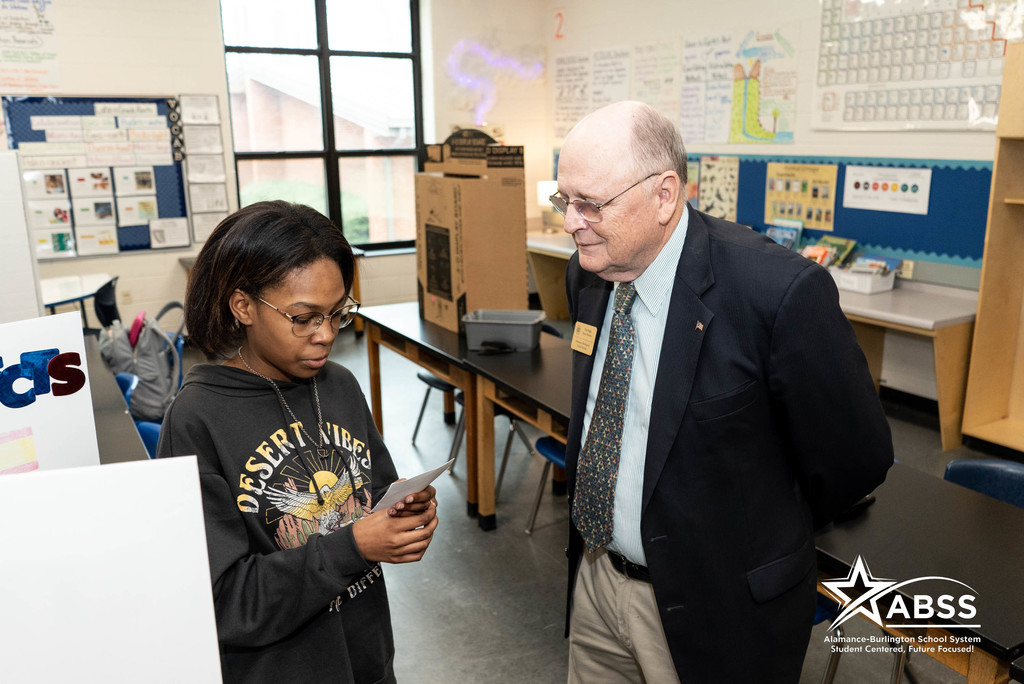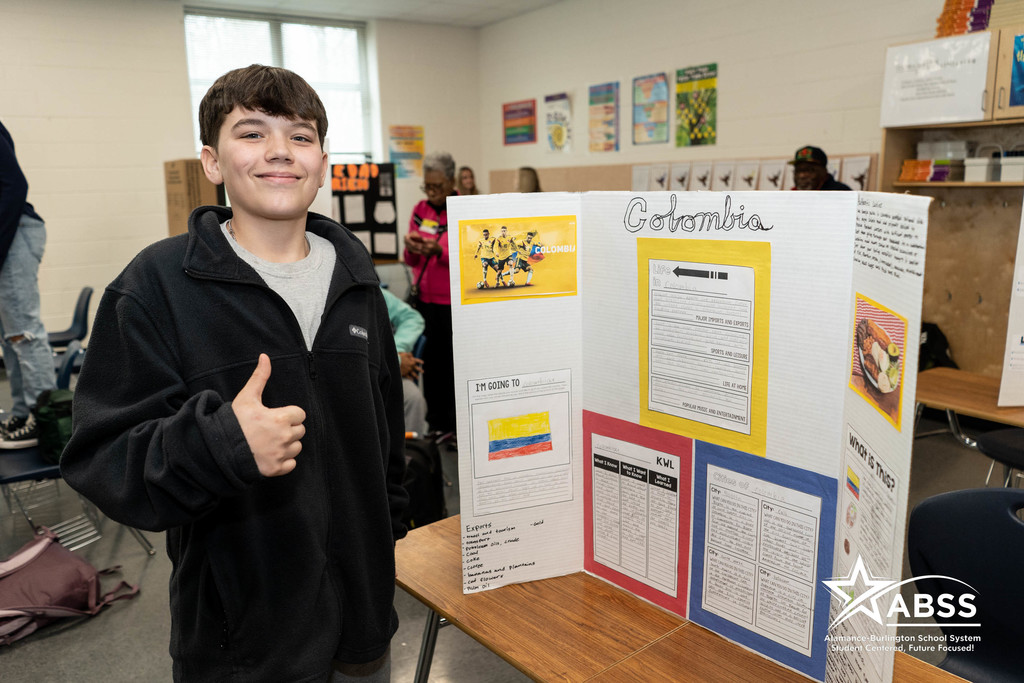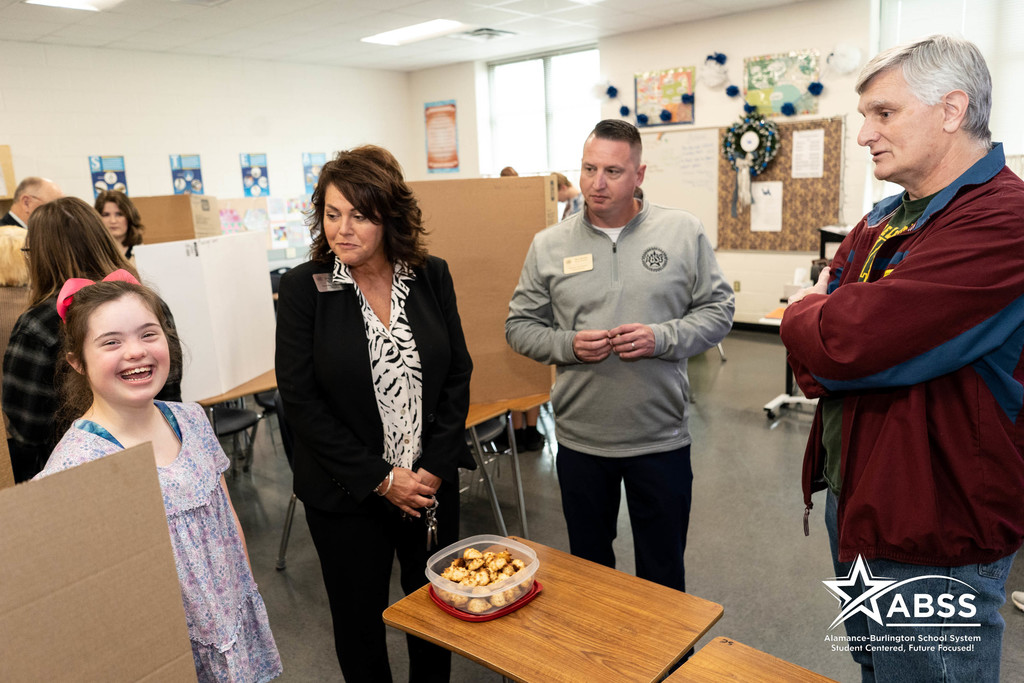 It takes courage to be kind, a lesson these kids are taking to heart as part of the Kindness Club at @PGOwls! These acts of kindness can spread, lowering bullying rates and making a tremendous difference in the school climate. #ABSSDifferenceMakers
https://youtu.be/giea-J70i8Q
Today students and staff at Andrews Elementary and across ABSS celebrated #WorldDownSyndromeDay. We're so lucky to have schools where inclusion is part of our every day learning. 💙💛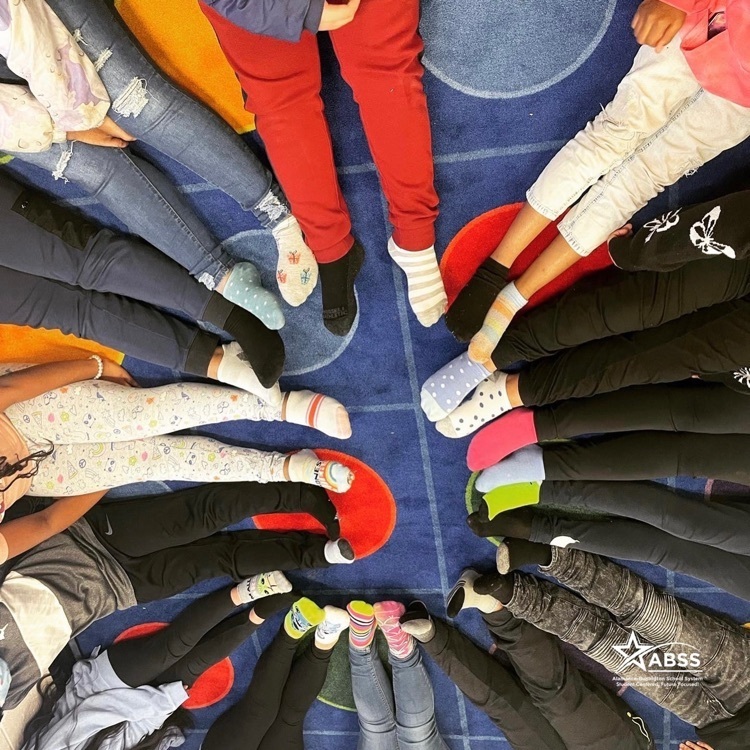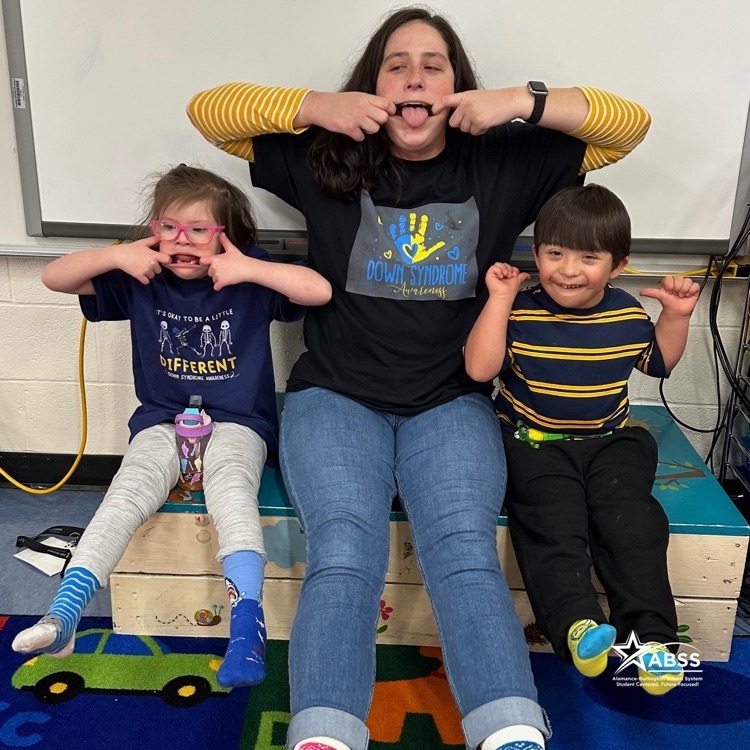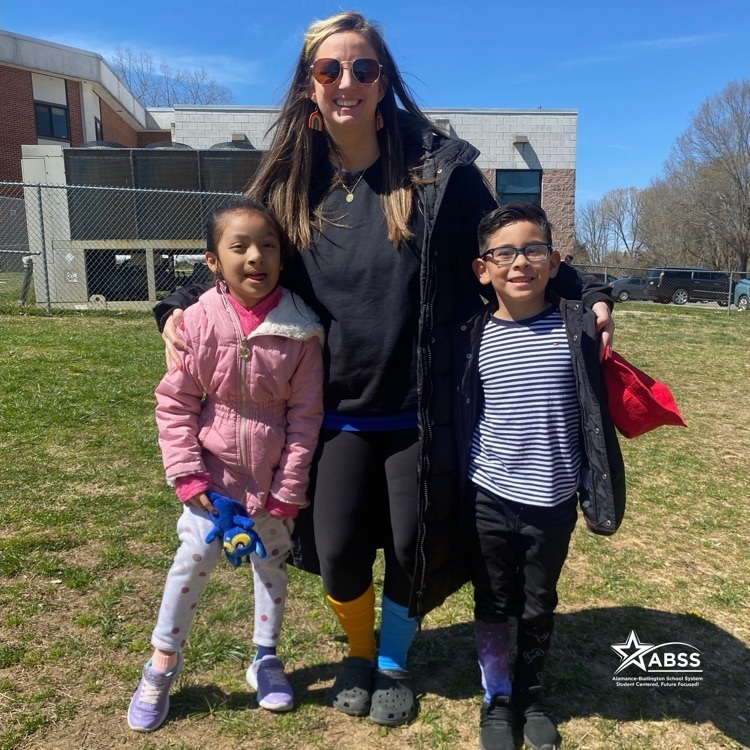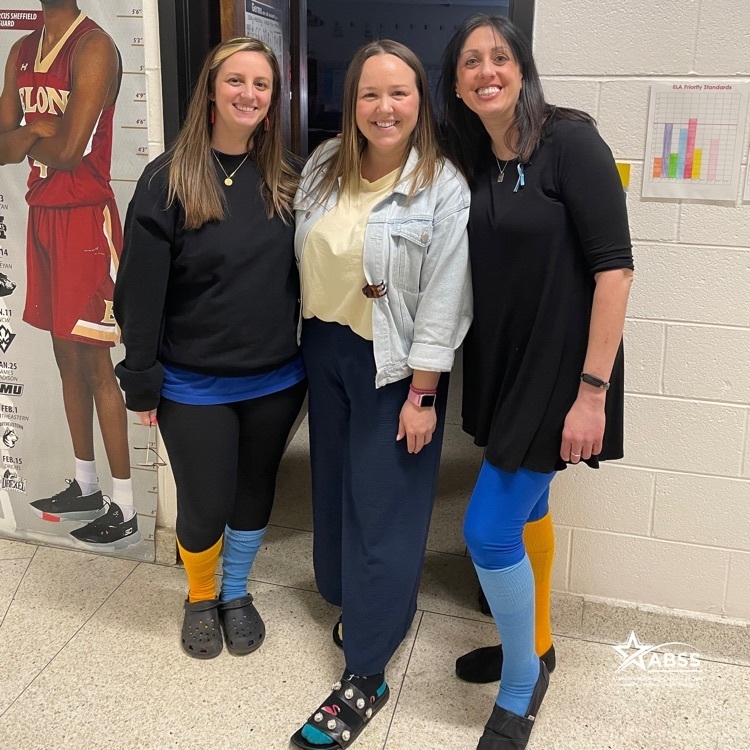 We were so impressed with the "groovy" products on display at the College & Transition Fair! They were made by students from Western and Williams High School. They are selling these items so please contact the school if you are interested. #StudentCenteredFutureFocused

The North Carolina Symphony put on an incredible performance for our 4th and 5th graders. 🎼 The program is always engaging and students were excited to hear some familiar songs. A perfect way to celebrate Arts in Our Schools Month! #StudentCenteredFutureFocused
Talk about "future focused"! Our ABSS College and Transition Fair tonight was a great success. Thanks to everyone who participated and helped our students make informed decisions about their futures. #StudentCenteredFutureFocused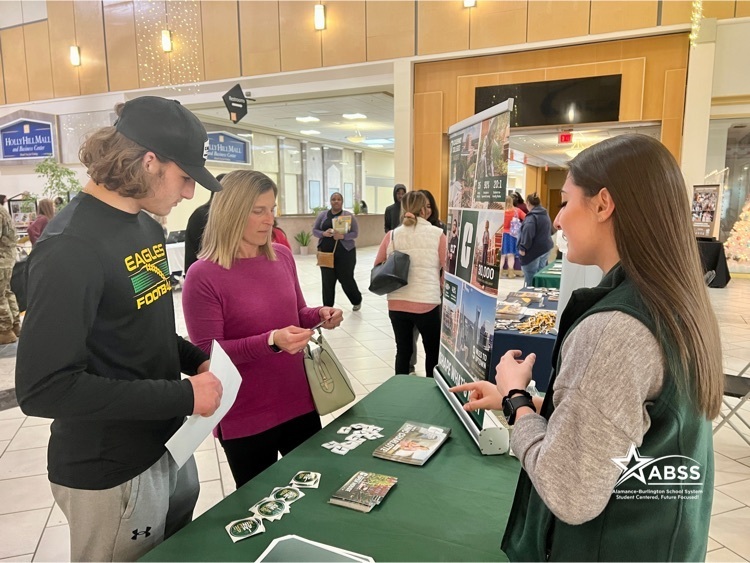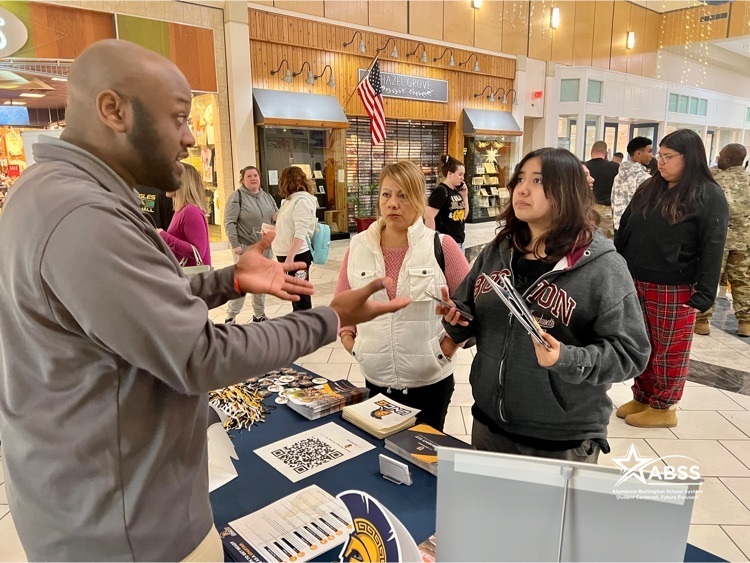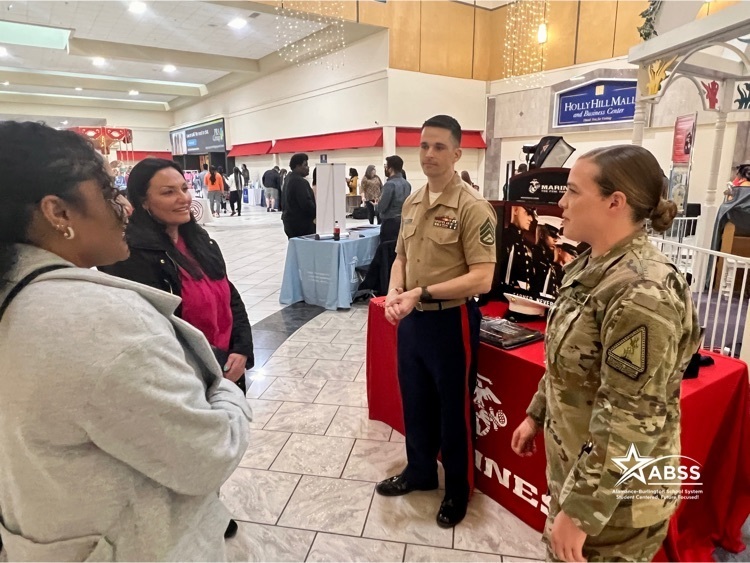 Next time you're on I-40 near Burlington, you may just spot one of our new ABSS billboards! 👀 We have four graphics going up in rotation soon. Here's a sneak peek. You can find them in front of Cox Toyota. Thanks for the sponsor! 🌟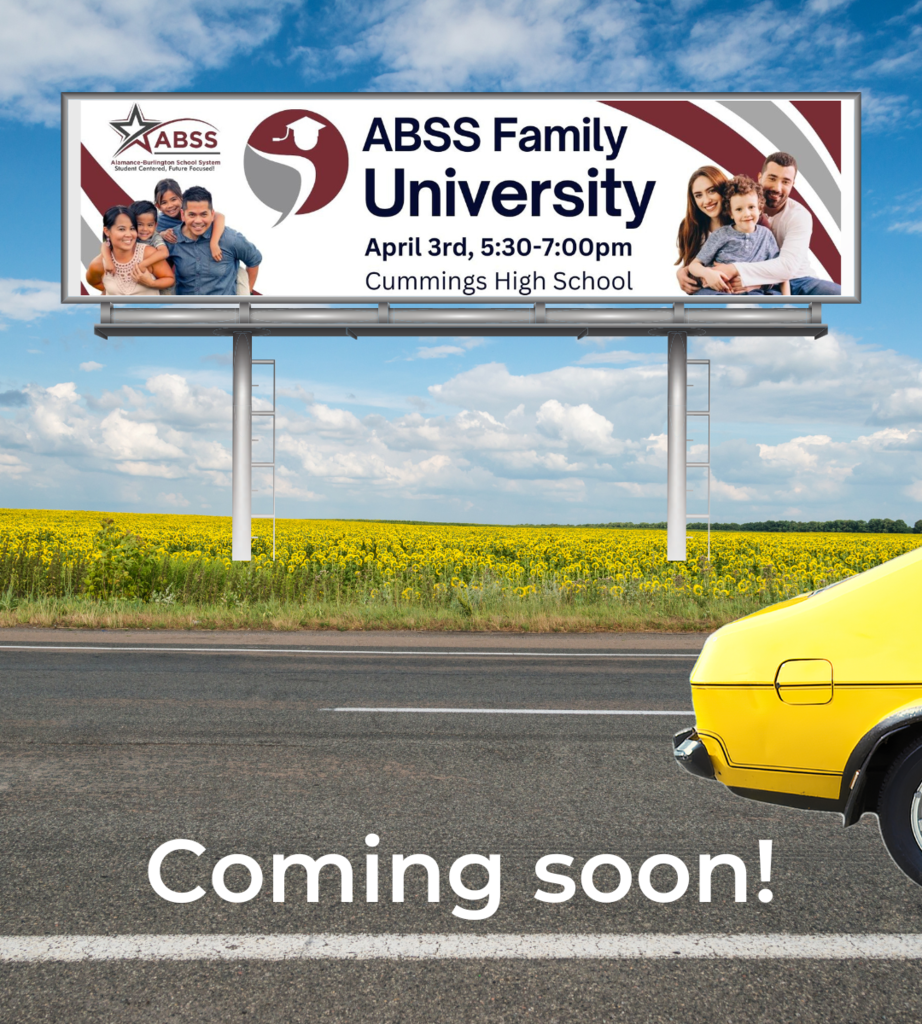 It's hard to bee-lieve! 🐝🌷 Spring has arrived and with it another reminder to check your calendars. 🗓 A couple Teacher Workdays and our Spring Break will be here before you know it. Save these dates!