Today we continue our ABSS Difference Makers series highlighting a group of ladies who gather weekly to help some of our students in need. Check it out! #ABSSDifferenceMakers
https://youtu.be/lFMMhoPwqR4

Congratulations to Lisa Rambeaut from Smith Elementary for being Fox 8's Educator of the Week! She went to Smith when she was little and Julie Hancock, current principal, was her Kindergarten teacher in her first class ever. How cool is that?
https://bit.ly/3xNKVZj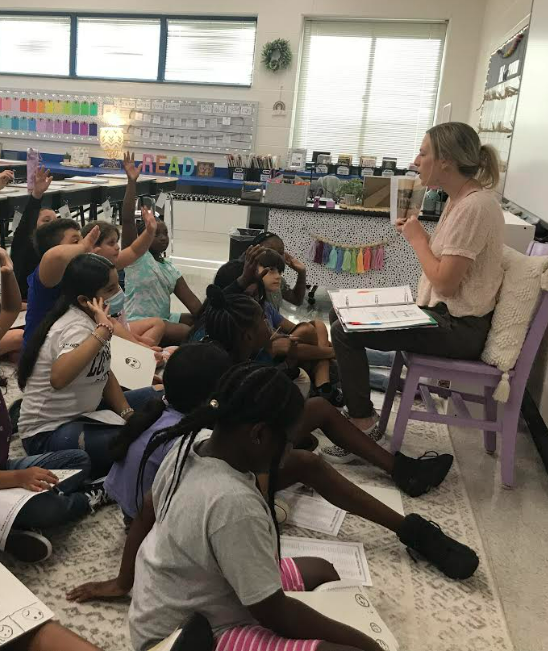 Students at Western Middle participated in a "Book Tasting" today. They were challenged to read the book's summary and then write their own review to determine if the book would be an interesting read. #StudentCenteredFutureFocused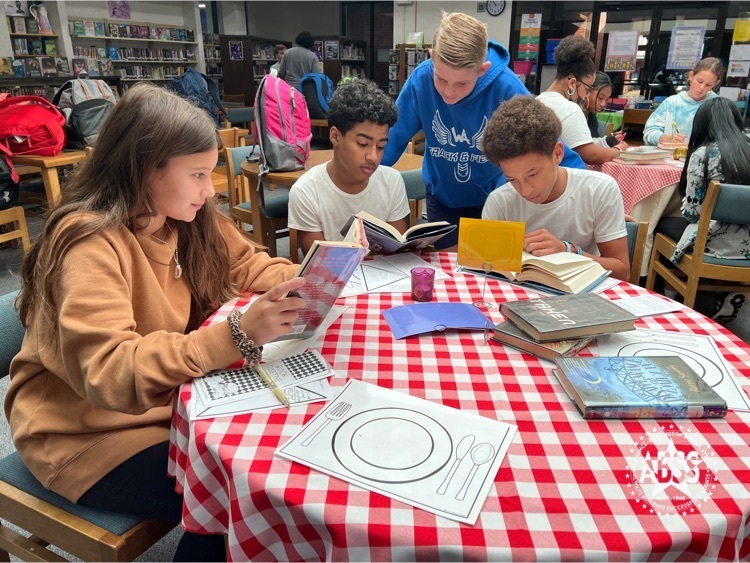 Do you know where your food comes from? Each year the Alamance County Agri-Business Committee offers the Farm-To-Table program to give fourth graders the chance to learn about agriculture in our community. This program, provided at no charge, educates children about where their food comes from and what is involved in food production before it reaches the dining room table. Several different areas of farming are represented while touring the nine stations- dairy, poultry, the table (food/nutrition), beekeeping, forestry products, beef cattle, field crops, soil and water conservation, and plant science. At the end, students take home a goody bag with some souvenirs and more information. It was a beautiful day at the park to learn more about the farming industry! Thanks to the committee, sponsors, volunteers, and FFA students from Southern Alamance High School for helping make this event so successful. #ABSSCommunity #StudentCenteredFutureFocused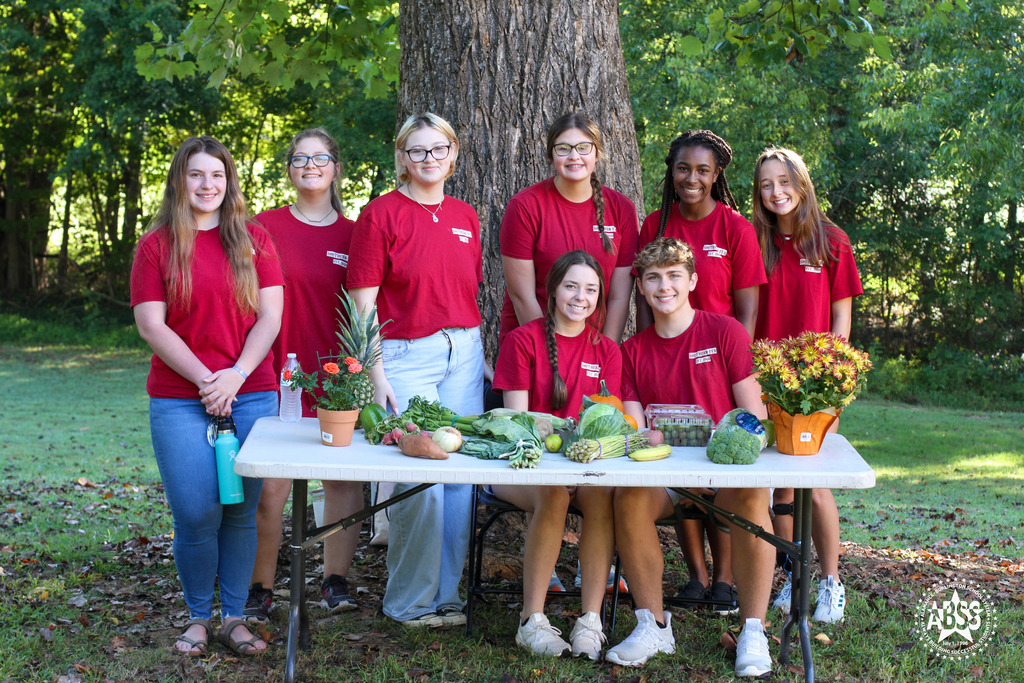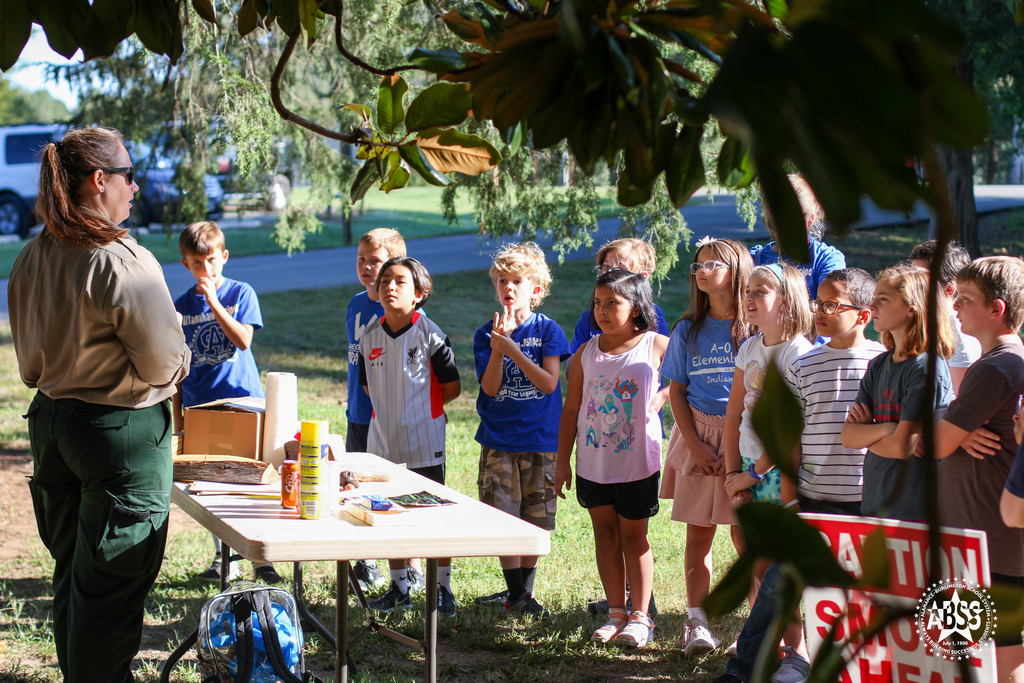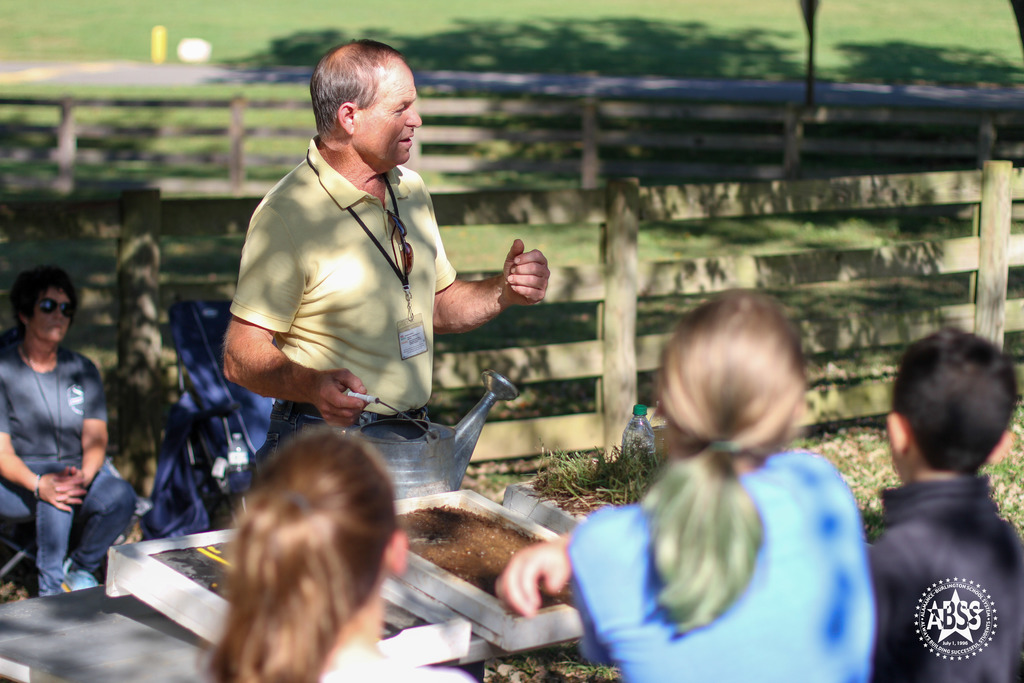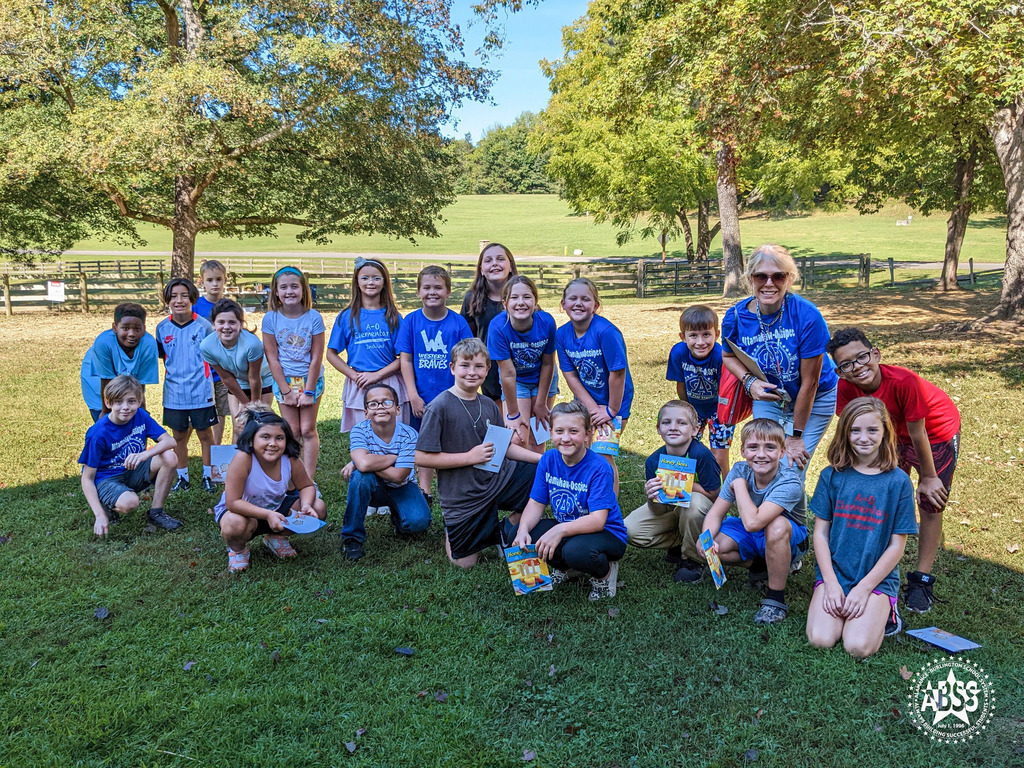 Who better to explain the history of the American Flag than our own Alamance Co. Veterans. Thanks for sharing your stories today with our Jordan Elementary first graders. 🇺🇸 #ABSSCommunity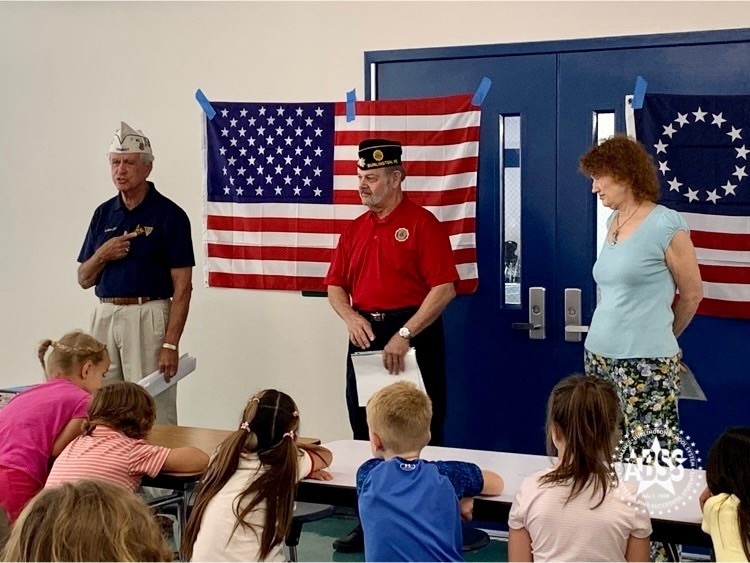 Superintendent Dr. Dain Butler shared his vision for ABSS today with the Alamance Chamber of Commerce Education Council. When schools and community organizations work together to support learning, everyone benefits. #ABSSCommunity
@GrahamPolice K9 Coco stopped by @GrahamRedDevils today to show our Public Safety students how evidence is found during an investigation. Coco's keen sense of smell found the items within minutes. Thanks, Graham PD for spending time with our students. #ABSSCommunity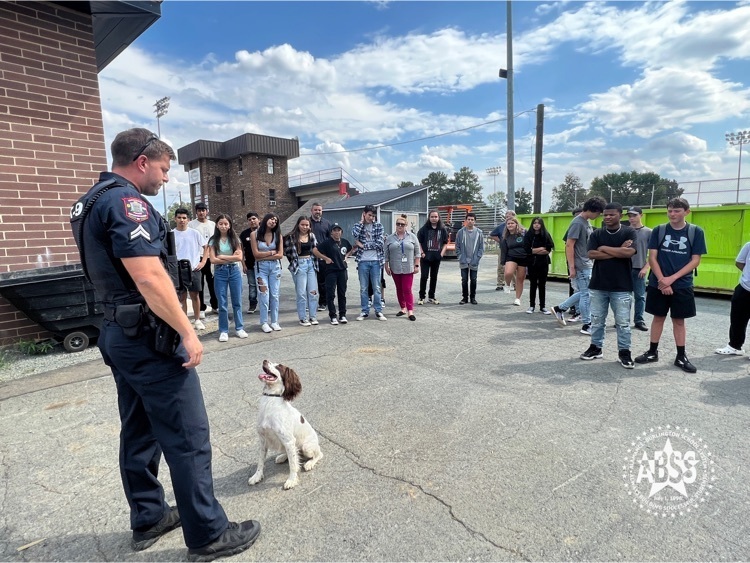 Today, staff from Andrews Elementary, Southern Alamance HS, and Cummings HS were presented with checks to fund their projects as part of Tanger Outlet's KidsGrant program! Thank you Tanger for your ongoing support of our schools! #ABSSCommunity #StudentCenteredFutureFocused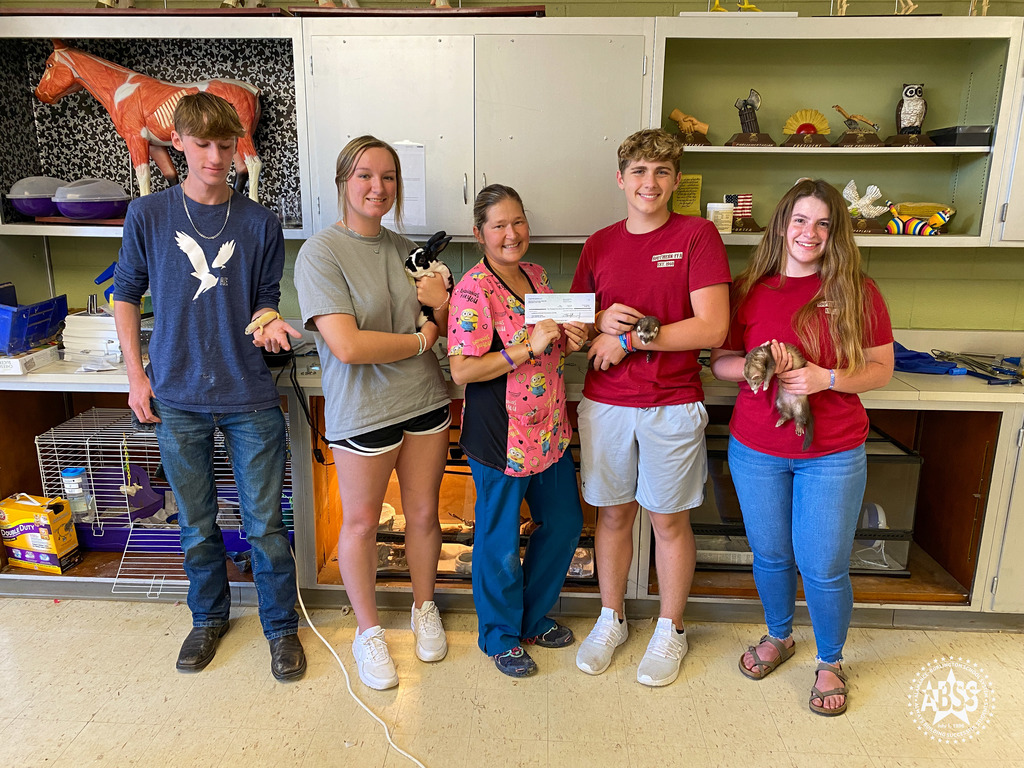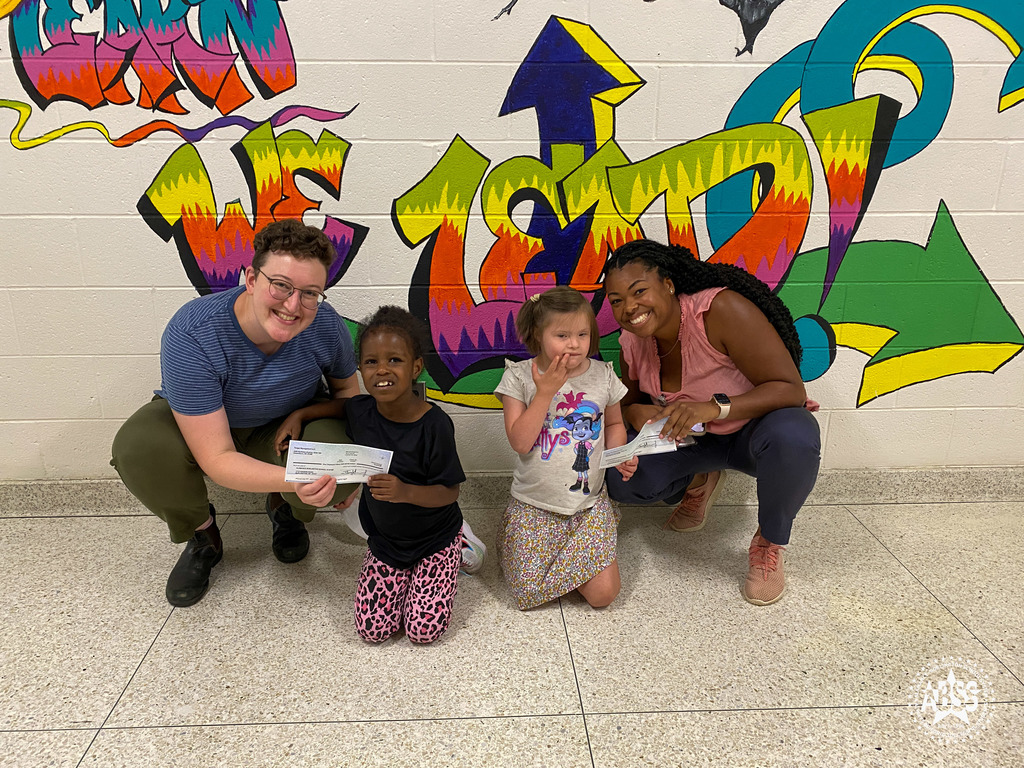 September is National Childhood Cancer Awareness month. Our Western High School Volleyball Team granted the wish of a special young girl in our community by hosting a princess dance before their game this week. Truly and amazing night! The team also donated money to brain cancer research on her behalf. #ABSSCommunity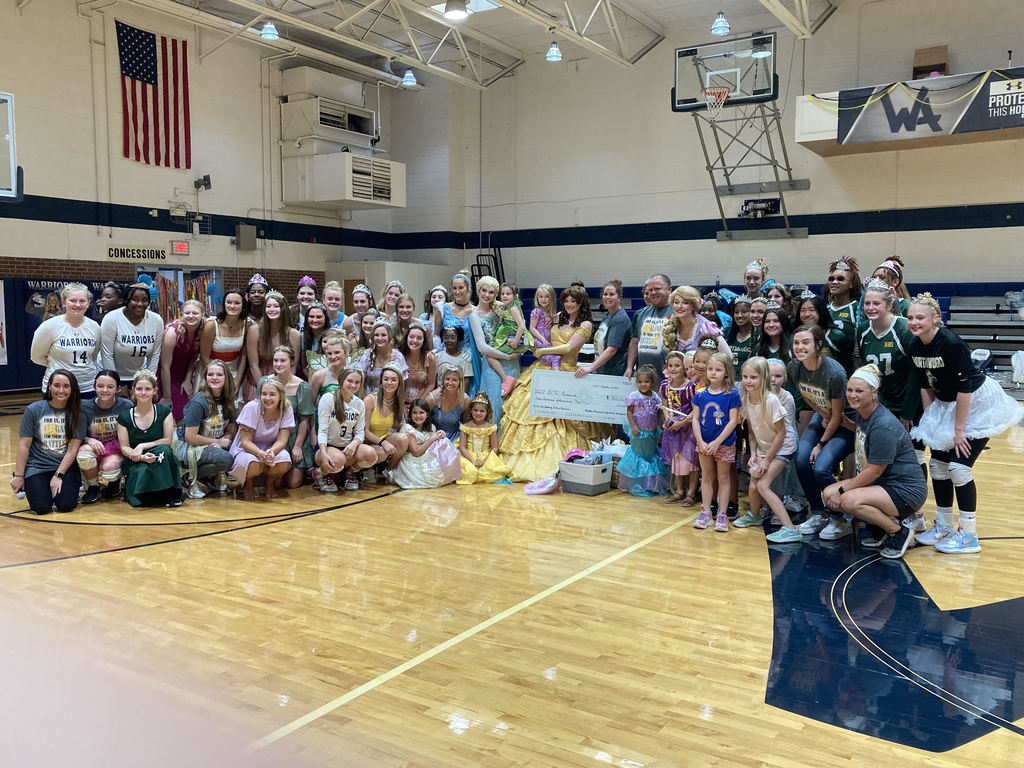 It's International Day of Peace! Ms. Fowler's first grade class at Highland Elementary celebrated by learning the meaning of peace and how to pronounce the word in different languages. They also read and discussed about how they can help change the world with peace. #StudentCenteredFutureFocused
The Williams High School IB Programme partnered with ALCOVETS to help meet the needs of our Alamance County Veterans. Today, we celebrated the success of the recent 2022 ALCOVETS Balloon Festival. #ABSSCommunity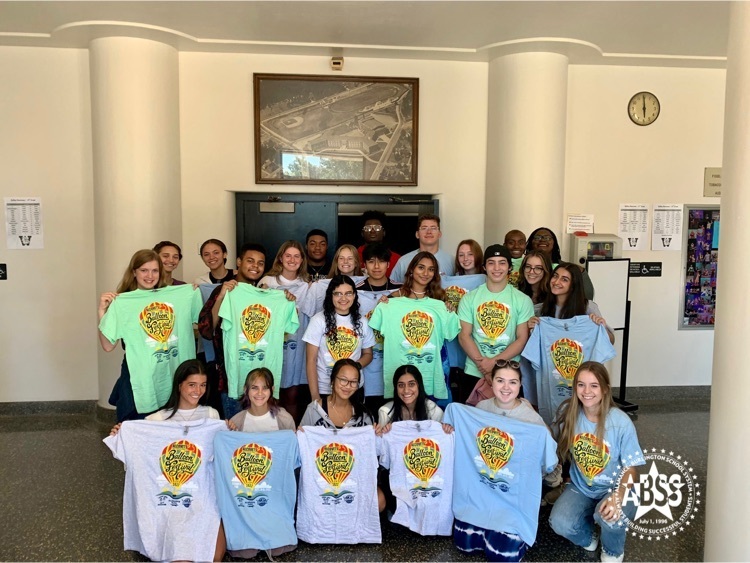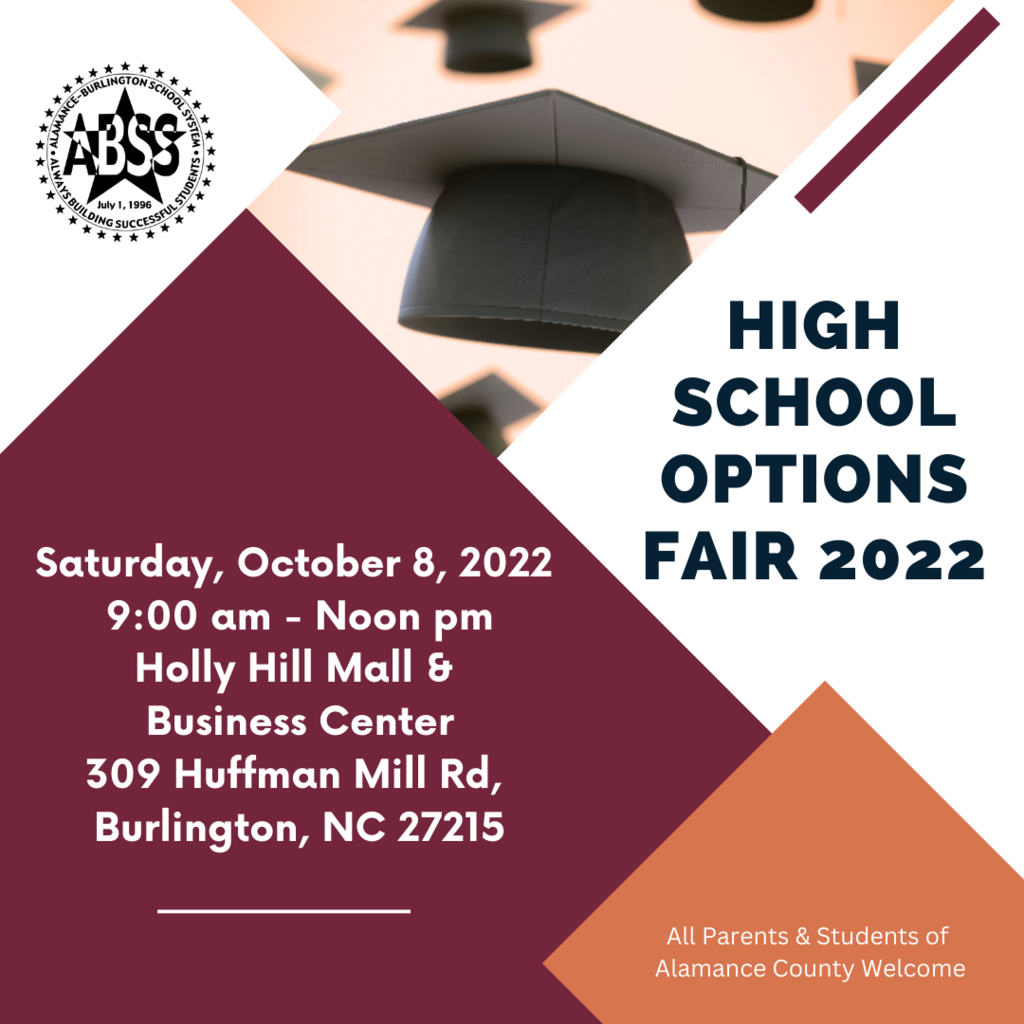 ABSS Update: Our ABSS family and community are deeply saddened today about the death of one of our Eastern High School students, Devin Clark. Devin was a former Eagles Football player and will always be remembered as a kind-hearted, gentle giant who was well liked by his classmates. The loss of a student is a difficult and challenging situation that can generate a high level of anxiety and distress in students. During this time, as the school community processes this tragic news and copes with grief, ABSS will have additional counselors from across the District at Eastern High School to support our students and staff. We encourage families to talk with their children about this tragic event. Discussing thoughts and feelings about this situation is important in helping your child work through their grief. Our condolences and thoughts go out to Devin's family, friends, and classmates and to the Orange County School community who are also grieving the loss of a student there.
ABSS Alert: Our hearts are heavy this morning as we have learned about the death of one of our Eastern Alamance High School students. Counselors will be on hand today to assist students and staff. We send our condolences to the student's family and friends at this time.
Creative teaching & learning! Mr. Flack's class at AW Elementary practiced what they've learned about units of measurement and writing with clarity by creating recipes for and then eating the perfect peanut butter sandwich. Some even included bacon and even hot sauce. 🤩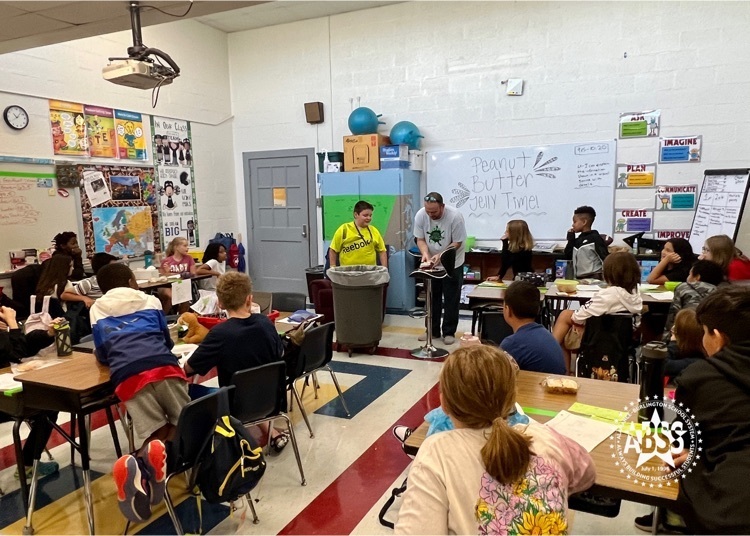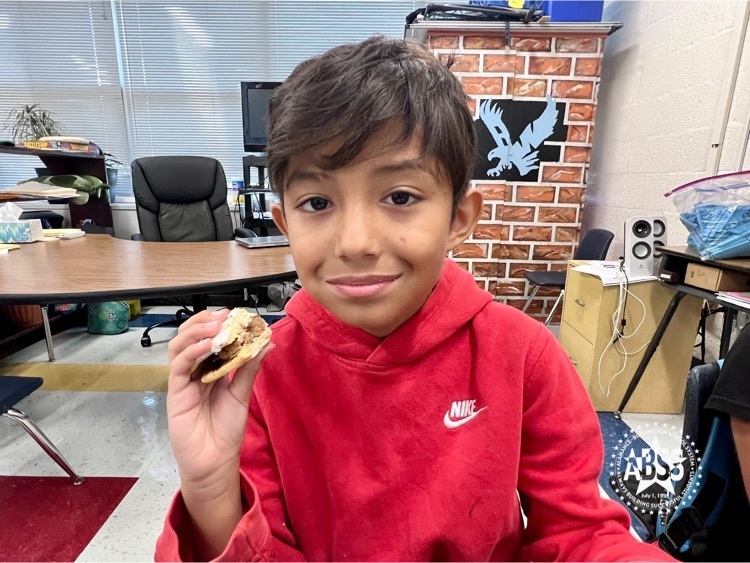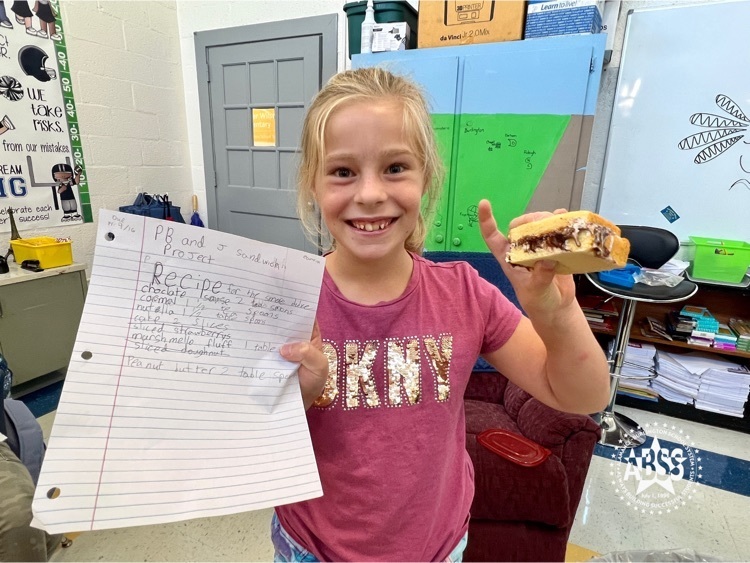 ABEC students participated in "Constitution Day" at ACC today. They reviewed parts of the North Carolina Constitution, created time period art, and explored some of ACC's awesome course offerings for high school students! #StudentCenteredFutureFocused #ABSSCommunity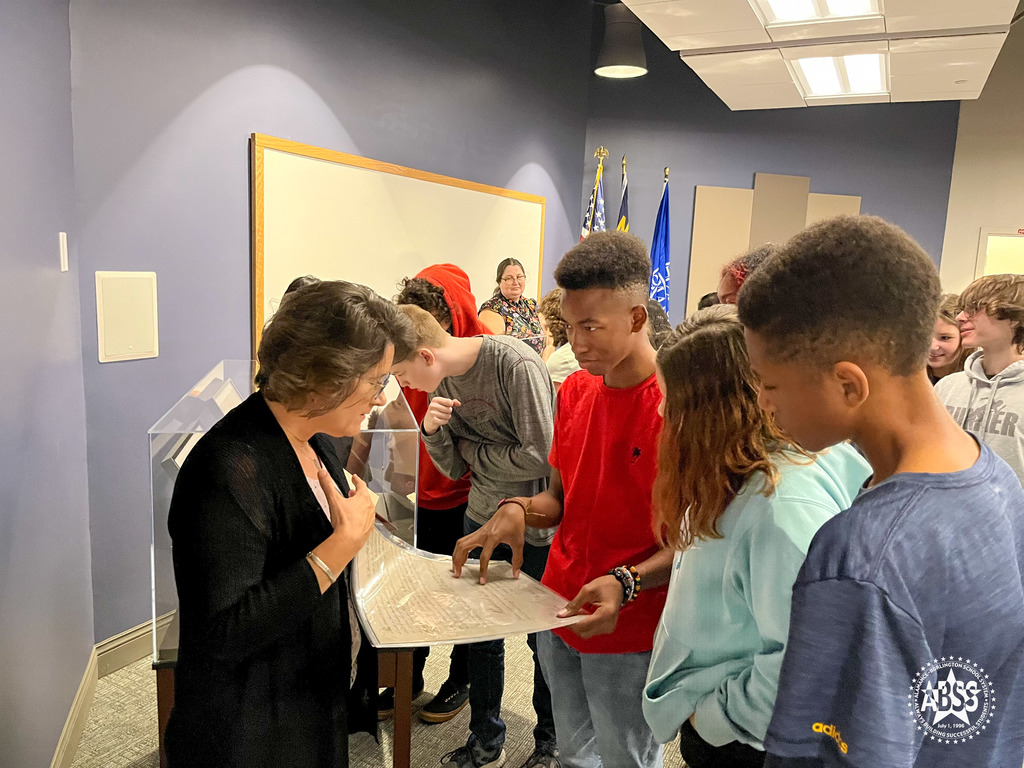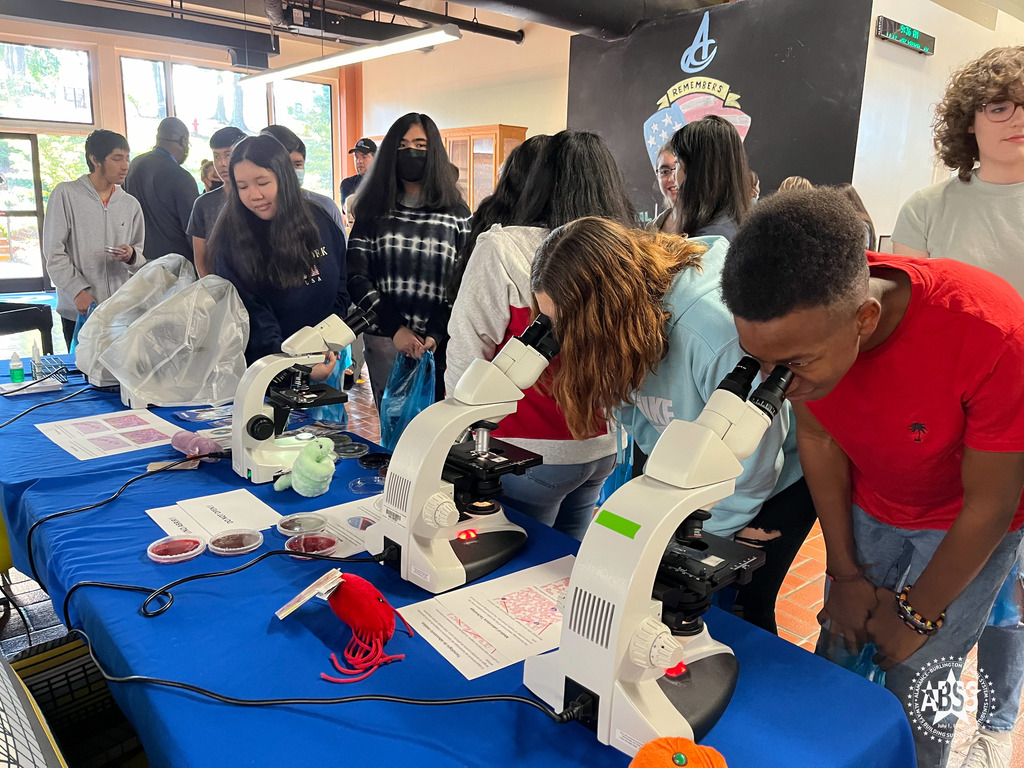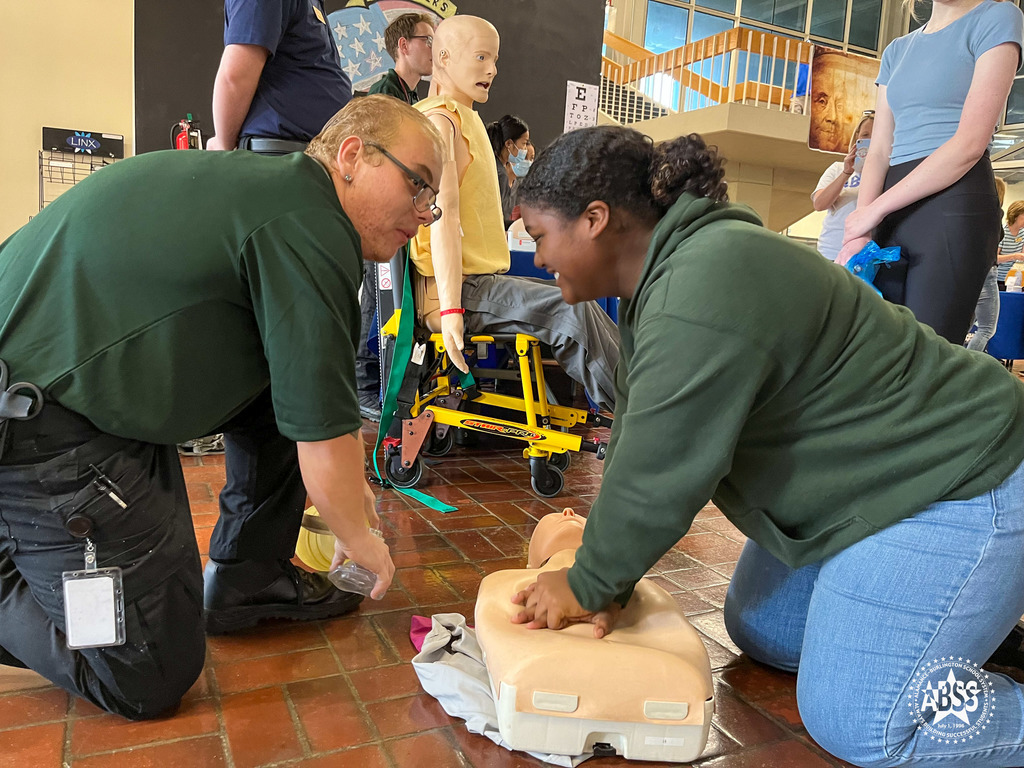 ABSS Superintendent Dr. Dain Butler posted this message on social media today regarding school safety. Here's a link:
https://youtu.be/T7D2KA44cjg
ABSS Superintendent Dr. Dain Butler posted this message on social media today regarding school safety. Here's a link:
https://youtu.be/T7D2KA44cjg

Teacher Assistants are valuable components of our schools. They work hard for our students every day. Let's celebrate them together! Shout out a Teacher Assistant in the comments below. 👇👇👇 #StudentCenteredFutureFocused #teacherassistant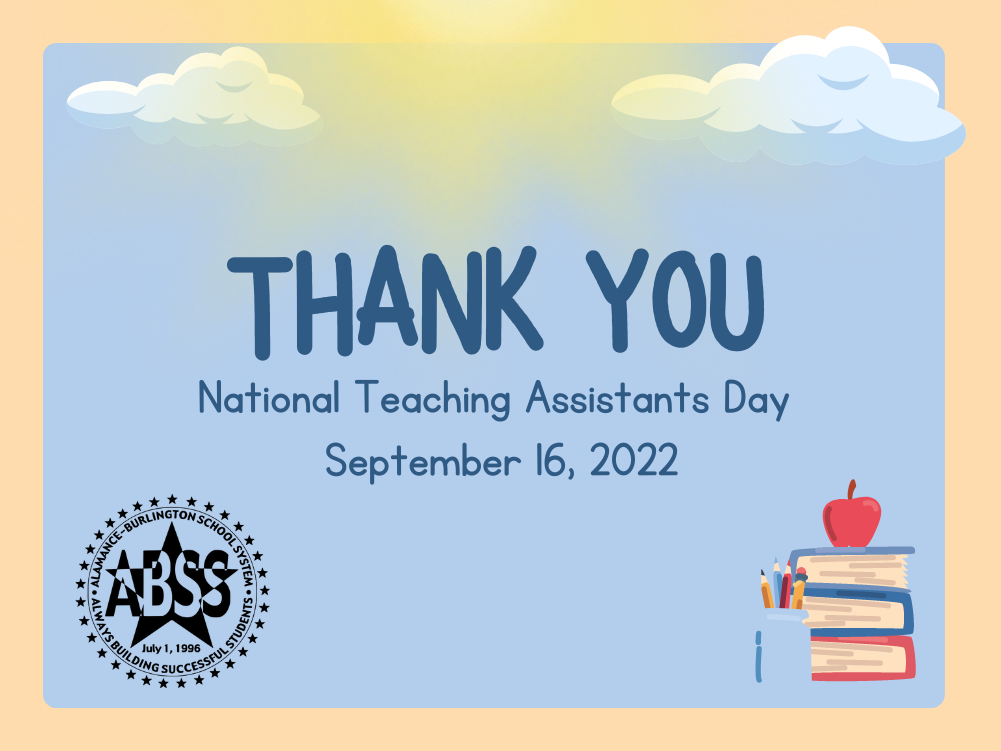 Of course we HAD to celebrate International Dot Day at Sylvan Elementary today. A day set aside to connect, collaborate, and celebrate self-expression. #StudentCenteredFutureFocused